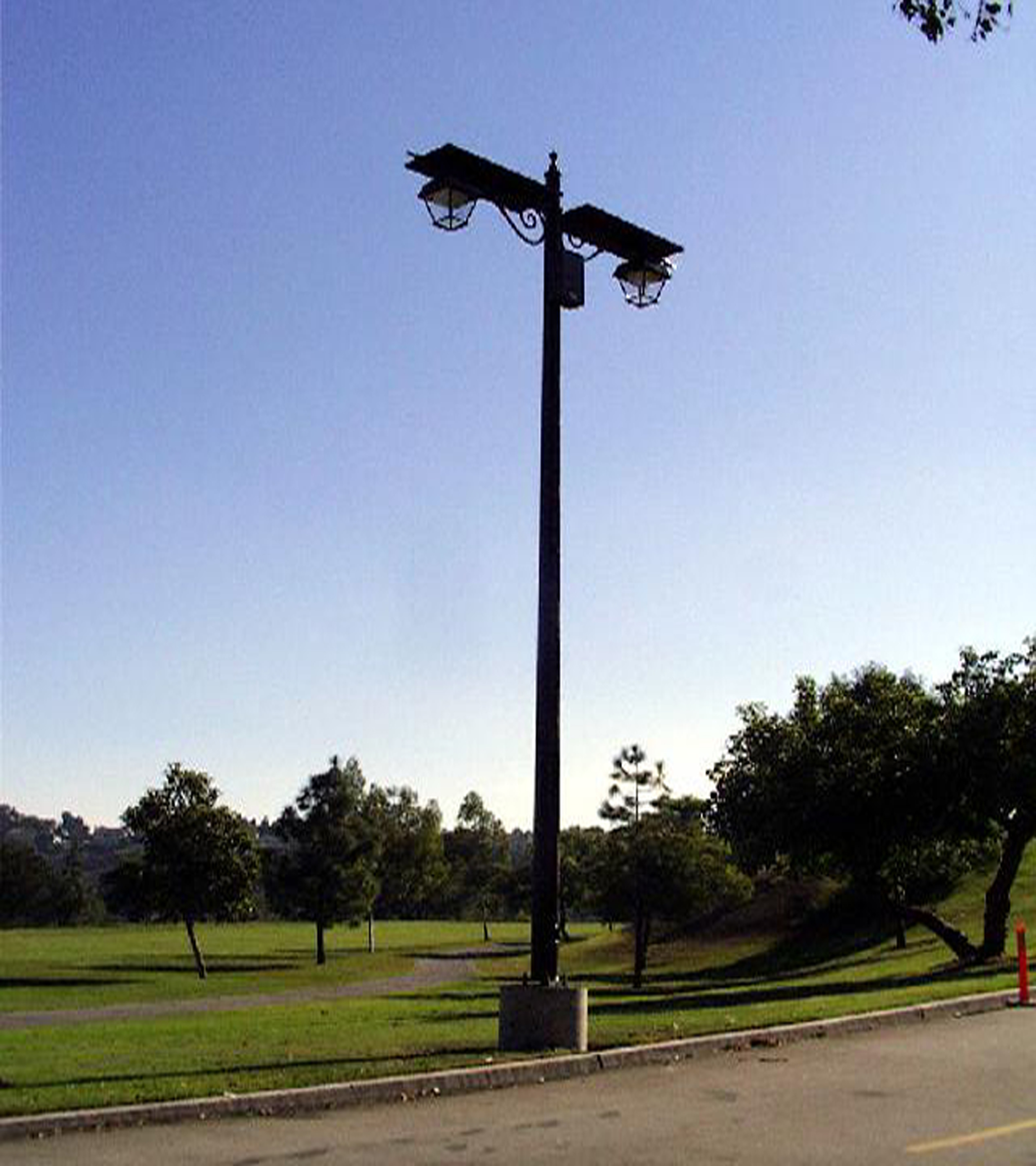 In 1999 SEPCO provided 12 custom solar parking lot lighting systems to Anaheim Hills Golf Club in California. These systems were purchased through a bid by the City of Anaheim Hills to provide sustainable lighting that would save money and improve security.
The systems also allowed the golf club to install lighting in their current parking lot without having to tear up the ground / concrete. In 2004 they purchased 21 additional systems to provide lighting to additional areas.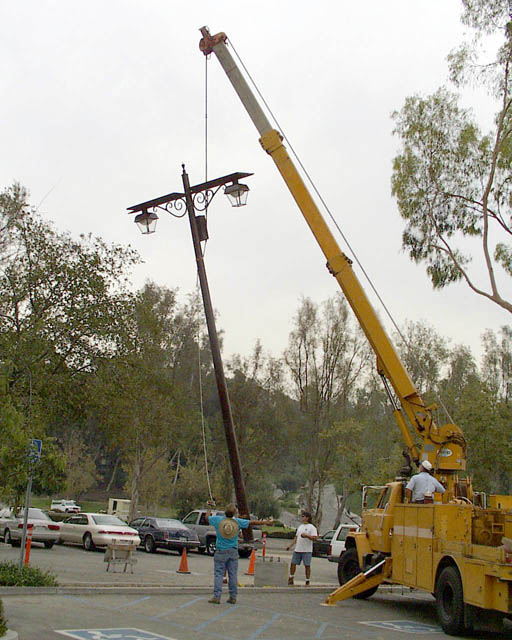 This project has worked without fail for over 13 years and provides the needed security to the players of the golf club. Each system contains two 100 Watt solar panel assemblies flat mounted on the pole with two pendant coach style fixtures.
Each fixture is powered by a single panel assembly, battery, and controller, making each fixture independent from the other on the same pole. The fixtures were sent from Anaheim Hills Golf Course for SEPCO to modify to work with DC power. Other than standard maintenance of changing the battery, lamp, and ballast, these systems have operated reliably for the city. These systems had also proven an ROI in the first year!