Commercial sign lighting is essential to maintaining your business's visibility twenty-four hours a day, and whether you're retrofitting an existing lighting system or installing a new one, the benefits of choosing solar lighting are as clear as the illumination they provide.

Why It Pays To Be Unconventional

The cost of electricity continues to rise, and whether your business is big or small, new or old, money saved is money earned. Solar is free, and don't think that you need to live where the sun shines all the time. It's a common misconception and one only needs to look to New Jersey, the second biggest solar consumer in the United States, to understand that you don't need to live in the desert to effectively harness the sun's power.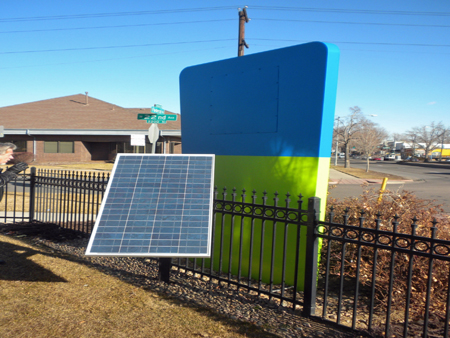 Saving money on the power traditionally used in commercial sign lighting is only the first way solar will boost any business's bottom line. Unlike traditional grid powered lighting, solar lighting is easy to install with little or no electrical knowledge, and can be accomplished by just about anyone with a few simple tools. This means business owners can avoid the high cost of hiring contractors to do the complex electrical work associated with traditional lighting, which is necessary to comply with local building codes and insurance regulations.

The Bright Side Of Solar

Solar outshines conventional lighting in more than just cost. While traditional commercial sign lighting relies on old technology, solar is constantly evolving to become brighter and more efficient than its conventional counterpart. One example of this is the use of LED light bulbs, which typically use 1/10th of the power of traditional High Pressure Sodium or Metal Halide flood lights and have a much longer bulb life. This translates to brighter sign illumination, making them stand out in any crowd. Plus, with the money saved by choosing solar in the first place, business owners can add more signs for even higher visibility.

Affordable, easy to install and maintain, and great for the environment - there's really no reason not to go solar!