Going green is great to do every day of the year but with the 4th of July being a popular holiday for friends and family to celebrate with picnics, fireworks and maybe even a pool party these are some ways to think about doing it.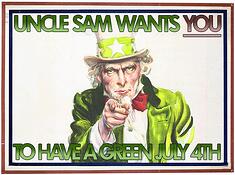 First things first, when it comes to picnics the easiest thing to do is instead of using all those disposable plates, cups and utensils opt for a more eco-friendly option They may be convenient for party guest but they are not so great for the planet. The best solution to this would be to use normal tableware that can be washed and reused. If you must go the disposable route try to clean them up after use. Another option would be to shop for biodegradable tableware. These sometimes cost a little extra but leaving a cleaner environment for our future is worth the extra pennies. If you are using water bottles instead of plastic cups be sure to opt for reusable bottles instead of the usual bottled water from the local store. If you do use them be sure to recycle them instead of just tossing them in the regular garbage. Speaking of reusable try to use reusable bags to bring all those dishes and food to the party, don't forget them when you go to the store to buy your supplies either.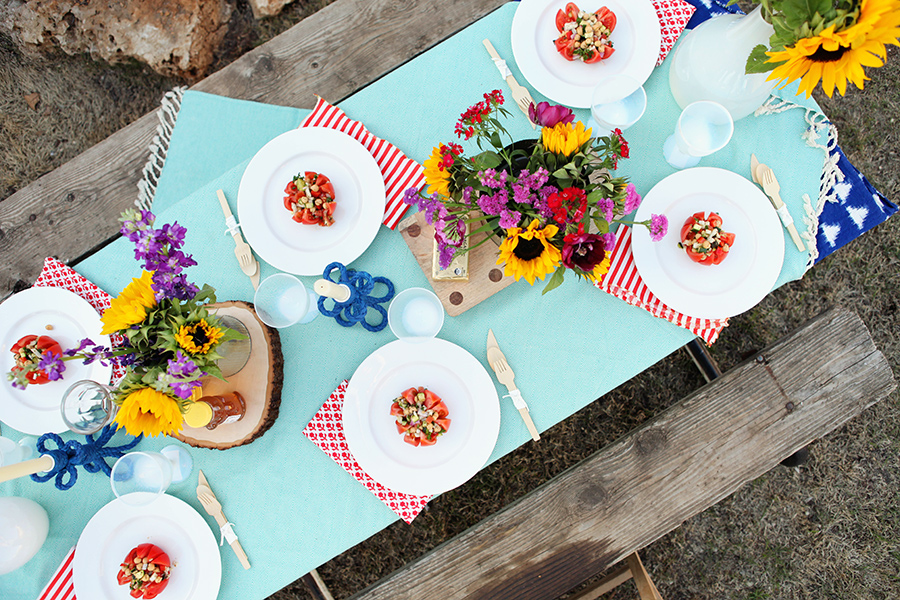 The next thing seems like an easy and obvious idea but try to eat organic and buy local. This helps because organic food does not use pesticides which in turn leave fewer chemicals in the air, water and our bodies. By buying locally you know that your food has not been altered to preserve it and also has not had to be trucked across the U.S to be delivered to the local grocery store, not to mention is supports the local economy. In fact if the entire U.S were to eat vegetarian for 1 day it would save an estimated 100 billion gallons of water and 70 million gallons of gas. We are not saying do not eat meat but if you do make sure you buy genuine grass-fed beef which is not loaded with antibiotics and is easier to digest. Don't forget to buy some organic beer as well and bring out the juicer for the kids.
The third item on the list is how we are going to cook all of the food for the party. When I first thought about this I thought the obvious answer was to use charcoal, but after doing some research the better option is actually propane. This is because charcoal is usually made from mesquite trees that have to be cut down contributing to deforestation and also using of fuel for transport. Charcoal also releases more CO2 into the air; it is actually almost 3 times more than propane. As always with propane make sure you choose the trade-in option which will allow you to exchange your empty tank for a new one and usually will get you a discount. If you would still rather use the charcoal for the flavor aspect look for a sustainably-produced briquette which are made from industrial scrap wood or are produced using clean-energy turbines. Did you know that if you rub the racks of your grill with onion it actually helps food to not stick better than that chemical spray that most of us use? No matter which form of cooking you are using try to cook as much food as possible at once since this will make it more efficient not to mention you will be able to spend more time with friends and less time standing over a hot grill.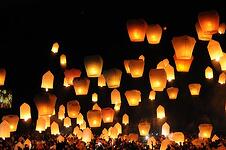 Who could forget the best part of the 4th of July, the fireworks? Now we could go on and on about how fireworks leave many things in the air that pollute the environment but let's be realistic this is the one thing we look forward to when we think of Independence Day. A way to help make less impact of those 4th of July fireworks is to go in groups to a local fireworks show and not buy your own to shoot off at home. Not only can this be dangerous but if every household were to shoot off their own it would be that much more smoke and chemicals being released. If you would still rather stay home there are some companies making perchlorate-free fireworks or you could use sky orbs. Sky Orbs can be lit at night and an added perk is that they are biodegradable. Speaking of going in a group if you were to car pool to the show you would help by only using one or two car versus everyone driving individually.
Our last recommendation is to basically just get outside. Being outside helps reduce the use of electricity and also lets you just enjoy mother nature. Use the available day light for the start of your party and the cooking part then when nightfall comes and the bugs start to come out opt for a green solution for bug repellent. There are plenty of Eco-friendly bug repellents on the market and you could even make you own. An easy recipe for your own repellent is a combination of a few essential oils like lavender, mint, lemongrass and even basil. Mix the oils with either an oil, like coconut oil for oil based repellent and alcohol or witch hazel for water base one. As far as keeping the area around you bug free grow plants like marigolds, lemon basil, or catnip. Buy soy based candles instead of the regular paraffin ones at most stores. During the day don't forget the sunscreen and try to pick out a brand that is Eco-friendly or cover up as much as possible. If you want to take a dip to cool off try to find a natural body of water like a beach or a nearby lake versus going to a pool, which uses a lot of water. Decorate with natural items like flowers or string some berries. Also try to save whatever decorations you can so they can used again next year.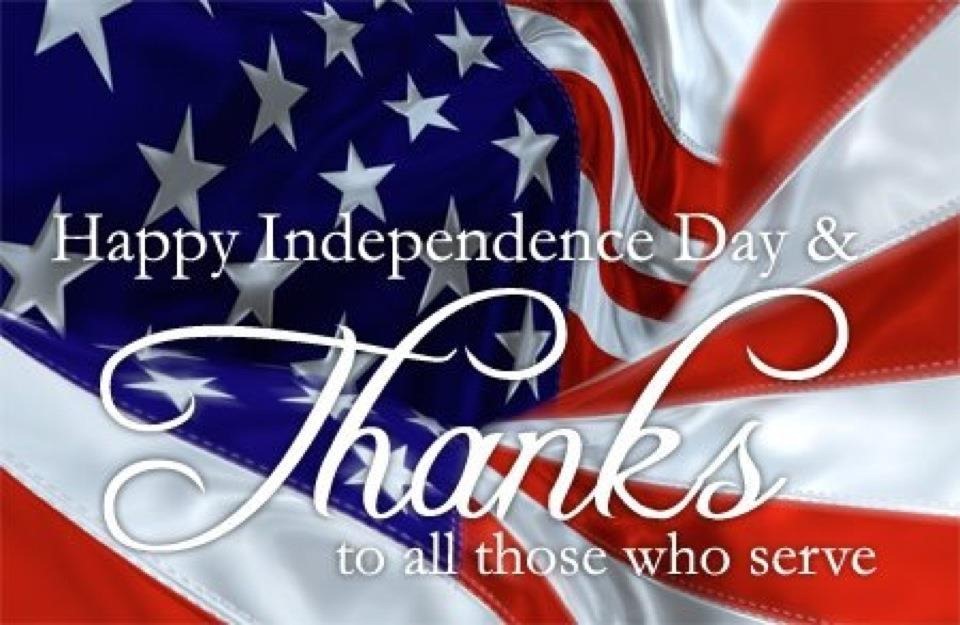 While I could go on with this list I will stop here. The most important part of this holiday is to remember why we celebrate and share it with friends and family and do your part to make sure that the generations to come can do so as well. We here at SEPCO would like to thank all of our veteran and current military as well as wish everyone a happy and safe 4th of July.