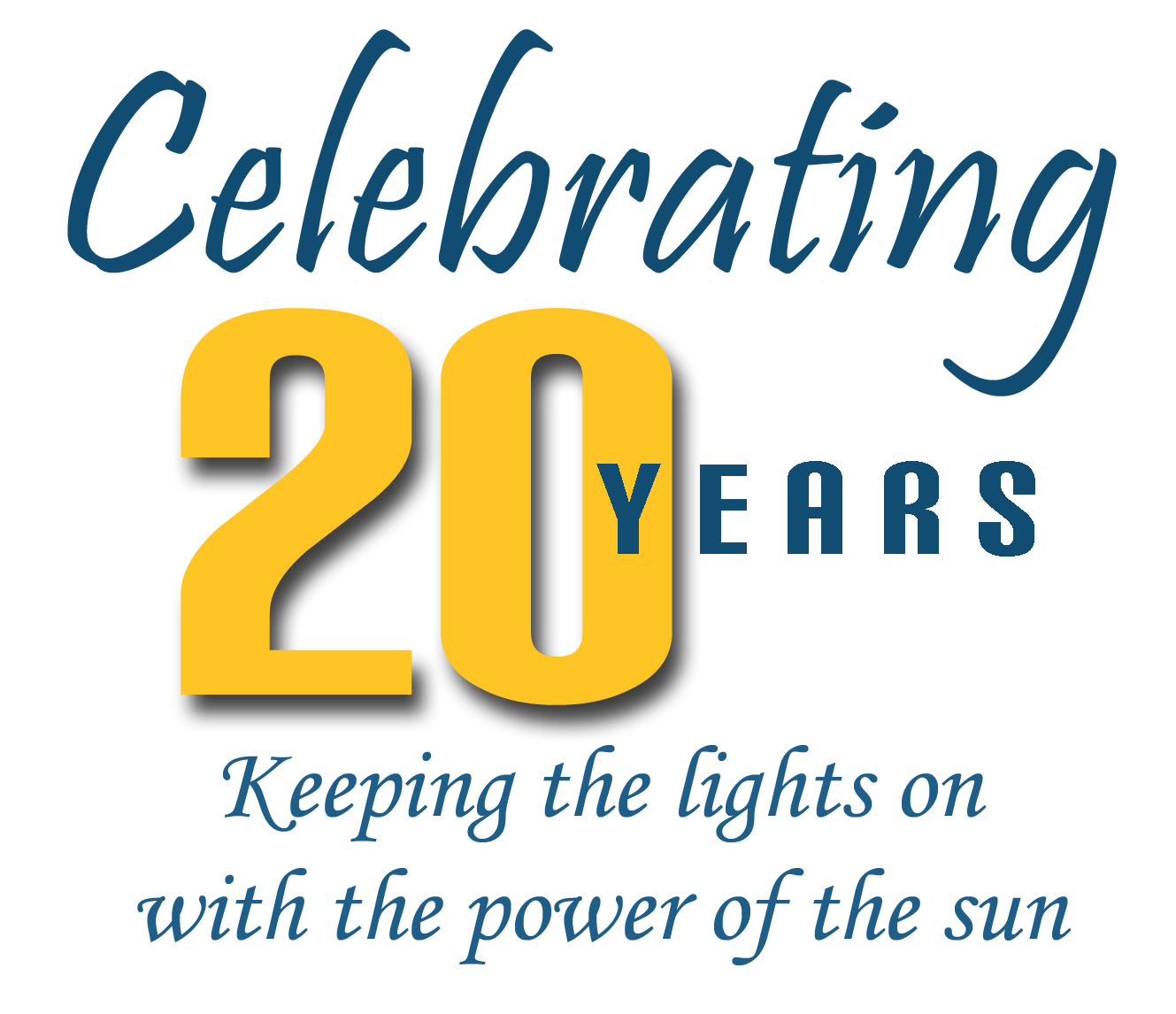 Solar Electric Power Company (SEPCO) is proud to announce that they are celebrating their 20th anniversary. SEPCO was founded in February 1994 by Steve Robbins, a pioneer in the industry and developer of the first commercial solar street light. SEPCO has been able to take the developing technology and educate and promote the products fueling the solar lighting industry growth.
Steven Robbins came from a background in electrical engineering and is a veteran of the US Air Force. Partnering with his wife, CFO Susan Robbins, as well as two generations of family, SEPCO is a true family operated business. SEPCO also employs an in-house staff of sales, support, production, engineering, and all other departments with all employees working in tune with each other helps to provide award winning customer service.
SEPCO's growth is complimented by their integrated sales approach with North America's largest lighting fixture manufacturer, Hubbell Lighting. This approach has been successful by integrating SEPCO's commercial solar power solutions and top of the line LED lighting fixtures to promote projects through channel sales with manufacturers' representatives and distribution. SEPCO has also cataloged their products with Grainger, a fortune 500 industrial supply company. SEPCO's work with the government through their long term GSA contract, held since 2002, provides government direct sales.
The first couple of years as a manufacturer SEPCO was also an educator teaching the customers how they can deliver power and operate lighting and camera systems when no grid power was available at the sites. Many other manufacturers in the industry have come on board to sell similar products and have helped to bring the industry to a sustainable market where it is today. The most recent shift in the maturing industry is indicative of the projects that were being funded by government backed funds switched to a sustainable market driven by municipal, commercial and privately funded projects. Consumers can feel confident in products such as SEPCO's who have had their line of commercial solar lighting and off grid solar power systems NRTL listed for the US and Canada.
SEPCO and The Robbins Family are excited for the future of the industry and look forward to providing products which support sustainable clean energy for their customer's needs.