A recent trend has developed in job site security: solar powered security cameras. But solar powered security cameras aren't just small ways to lessen your carbon footprint; the reality is, they can be extremely beneficial for myriad different reasons. Solar powered security cameras are more efficient, more useful, and more convenient. Need further proof? Here are a few reasons why solar powered security cameras are the way to go for your job site.
Ease of movement
Presuming that you hook your solar powered security camera up to a Wi-Fi network, you will be able to run the entire system without cables. This means that, anytime you feel the need to move the location of your camera, you can do so very easily. It won't require the hassle of moving wires and cables, which often have to be installed underground. With a solar powered security camera, you can simply place it where you need it, anytime you need it, and you'll be ready to go.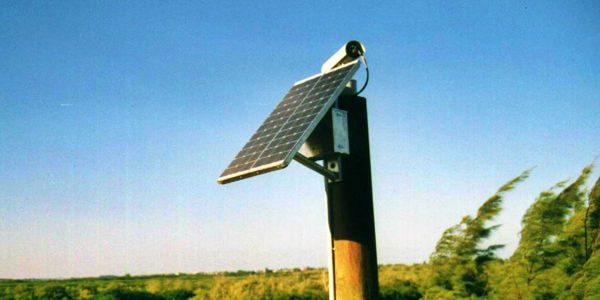 Added security
Solar powered cameras actually offer better security than their traditional counterparts. The reasoning is pretty simple: traditional security cameras require an infrastructure. In general, they have to be attached to a building, which is insecure for two reasons. First, it limits the amount of places that you can put them. Usually there are better camera locations closer than the infrastructure; these provide more security, but can't be reached with a traditional, wired camera. And second, security cameras on infrastructures are in plain sight, which allows vandals and thieves the opportunity to work around them, or cut them off. Without wires, you can place your security cameras in trees or bushes or fences, and no criminal will ever know that they are there.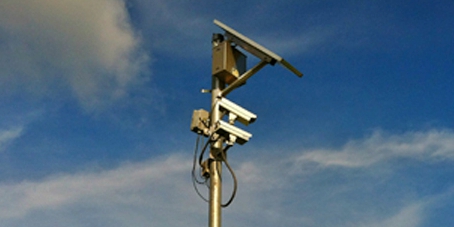 Save money
The amount of money saved by switching to a solar powered security system may seem negligible, but take into account the fact that security cameras run 24 hours a day, 7 days a week, 365 days a year, and you'll quickly realize just how much money you can save. The fiscal benefit of switching to a solar powered security camera will add up very quickly.
For these reasons - and others - solar powered security cameras are the new best way to secure your job site. They're more efficient, more cost effective, and more secure than the traditional models.