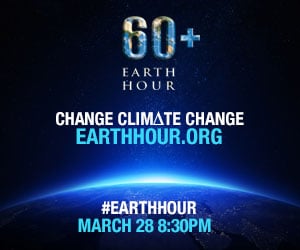 Well, it is that time of year again. Earth Hour is this Saturday, March 28th at 8:30 PM your local time, and I am so looking forward to this again. Check out their official 2015 video:
If you are new to the Earth Hour community, check out our past articles for tips and advice on what goes on in the community:
You should also go to a local event, which can be found online through Meetups and Earth Hour Tracker.
Earth Hour is a global environmental movement by the WWF and partners with companies all over the world to provide awareness through social impact. Earth Hour was started in 2007 and the community continues to grow year after year. You can watch videos as they post them on their Earth Hour YouTube Channel to see what has been going on in years past as well as the developments around the world on Earth Hour.
If you decide to join in this year, I would love to see what everyone does to celebrate this hour. Visit us on social media and post your photos, videos and statements. We would love to create a feature showing off how our community celebrated this great hour.