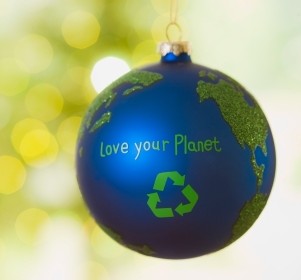 It's that time of year again; time to start your Christmas shopping if you haven't already finished it. When you begin your shopping try to keep in mind how you can help your friends and family be green and still give them gifts they will love. Christmas is one of my favorite holidays but Christmas shopping on the other hands is my least favorite. I always worry rather my gifts will be right or if the receivers will like them and how eco-friendly my gifts are.
An easy start to Christmas shopping is to shop online. This prevents using gas for transportation and not to mention less stress from the Christmas craziness at all the stores. If you would rather go to the stores and brave the chaos try your best to buy all your gifts in 1 shot if possible. Here are some quick ideas for gifts you can give this holiday season. Hopefully these will be crowd pleasers and everyone will be able to enjoy the thought of helping the earth in every way possible.
For the home there are actually fairly simple ideas you can use. If you look at any farmer's market or in even one of those center kiosks in the mall you will probably be able to find and echo friendly candle. Candles made with soy or beeswax are always an easy find and many now have cotton wicks which release less toxins than normal candle wicks. Along with candles there are many options out there for reclaimed items. You can find many items online or if you are crafty and give yourself a little extra time Pinterest is always a good place to get inspiration. Bamboo items are easy to find and can range from spoons, cutting boards to a nice bamboo plant in a glass pot that can be reused later. Don't forget about that person with the green thumb in your life, they are actually fairly simple to buy eco-friendly gifts for. A real gardener will do just about anything to keep the blooms coming, even in the off-season. Satisfy their obsession with a gorgeous wooden crate filled with ready-to-pop bulbs or a simple all in one grow kit. A great site to check out with tons of options is Bambeco.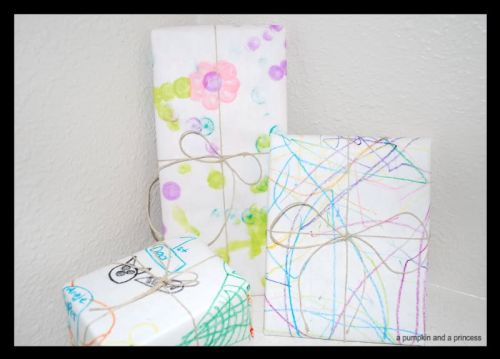 For the fashionista's in your life there are a ton of options out there. Jewelry is always a hit and you can find pretty much anything from a necklace to a watch. Everyone loves clothes and a great place to find fashions that everyone is sure to love is ModCloth. Kids can actually be one of the easier people to shop for and clothes is always a great gift to give them, plus as parents that means one less toy to add to the collection. All natural and organic health and beauty products are agreat option as well. Some people can be hard to shop for when it comes to clothes so the tried and true gift is always a gift card.
Now that we have all our gifts in order what should we do when we present the gifts to the receiver? A way to stay green with these gifts it to put them in a nice reusable bag but if you want to wrap try to find recycled gift wrap. Try to avoid glossy foil or metallic wrapping paper because it can be difficult to recycle and can't be used for much afterword because of the metal contained to make it. A favorite thing of mine to do for grandparents it use all my kids artwork that comes home and turn it into wrapping paper, less waste that way and a great way to share your child's work. Homemade cards are always nice and add a more personal touch to your gifts. Use last year's calendar by using the great pictures and sticking them together to create a beautiful collage. Last try to use tape sparingly or not at all if possible. You can do use a pretty ribbon or even a little dab of glue instead.
Celebrating a green Christmas isn't about going without; it's about being thoughtful and considerate of not creating waste at a time of celebration. Most importantly remember the season is not all about the gifts and glam but more about sharing time with our friends and family. If we all do our part little by little we can keep the earth a greener place so we have many more holidays to spend with them.
From all of us here at SEPCO may you have a Merry Christmas and a Happy New Year!