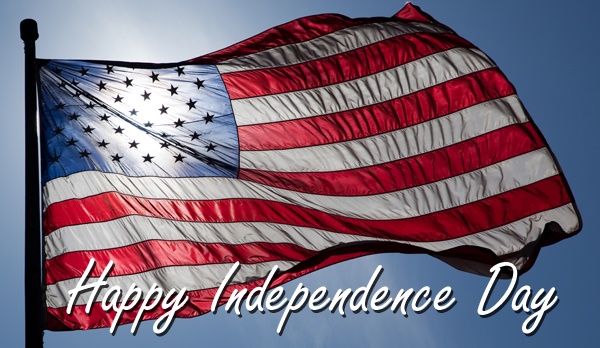 For this 4th of July I wanted to throw in a little science just for fun and since solar deals primarily with the sun the subject seems fitting. Every year around this time a phenomenon happens called aphelion. Basically speaking it means that this is the point when the Earth is farthest away from the sun which happens every year 2 weeks after the summer solstice. I am sure many are wondering how this is possible since the earth orbit is "round". While this is true in a sense we actually orbit in a more oval pattern on a tilt with one end closer to the sun than the other. A distant sun means less sunlight for our planet and the sun is about 7% less on this day.
So I am sure you are wondering how it is so warm out if we are further from the sun. Seasonal weather patterns are shaped by the tilt of our planets spin axis not by the distance from the sun. During the northern summer the North Pole is tilted towards the sun which is why we have longer summer days. Believe it or not the whole earth is warmer at aphelion than any other time. This happens because overall there is more land mass north of the equator than there is south which makes the land heat up rather quickly, where as in the winter the northern hemisphere presents it water dominated parts to the sun. We may be closer to the sun in January but the extra sunlight gets spread throughout the ocean which gives us cooler winters. As a side note this is why solar systems have to be built to hold battery power longer during the winter months.
So this 4th when you go out and look at the sky the sun is actually smaller in size than at any other time of the year but it is not something that is really drastic enough to be seen by the naked eye. So besides the fireworks you can throw a little science in for the kids to ponder.
If you're feeling baked, take a hint from the watery southern hemisphere, locate the nearest swimming pool and dive in; feel the water's high heat capacity. A little physics can be refreshing....
Everyone here at SEPCO would like to wish you a safe and Happy 4th of July