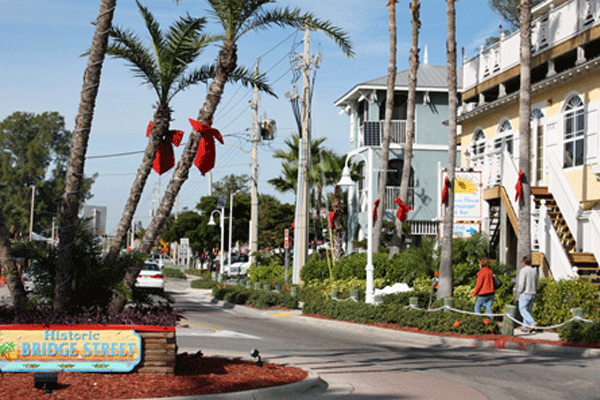 Back in 2009, the City of Bradenton Beach decided to utilize renewable energy to lower their city's electric bill and become more environmentally friendly. As they are a coastal city, there were certain aspects, such as being turtle friendly that needed to be taken into consideration. They also wanted to stay with the architectural nature of their area. With the partnership of Beacon Products, we were able to meet all their requirements and deliver turtle friendly decorative LED solar street lights.
The installation was completed in January 2010. The decorative LED solar lighting systems replaced 100 Watt high pressure sodium lamps with 17 Watt LED fixtures. The fixtures are decorative Urban style fixtures and provide turtle friendly lighting from dusk to dawn, every night, year round. The solar power assembly, mounting bracket, battery box, fixture and pole were all powder coated white to match the surrounding architecture.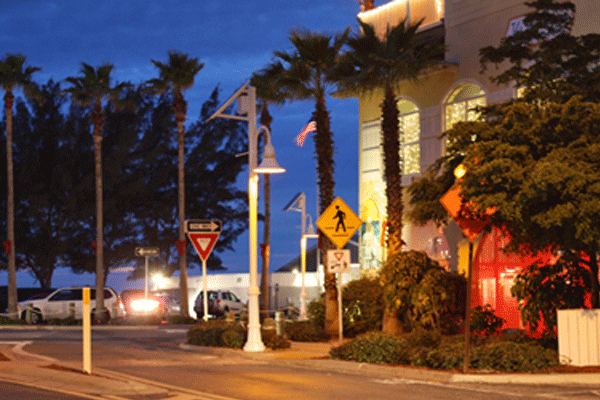 The solar provides the energy during the day and is stored in the battery assembly. The lights turn on at night and back off at dawn. The fixtures uses site specific optics, full cutoff luminaires and provide amber light that is undetectable to sea turtles. This ensures turtle safety during their breeding periods when they come to shore to lay their eggs as well as when the eggs hatch and the baby sea turtles use stars and the moon to navigate to the ocean.
The lights in Bradenton Beach are a beautiful example of how solar and decorative fixtures work well together to provide the needed lighting for the area while not compromising the architectural looks of an area. These lights will keep looking beautiful year after year while protecting the natural ecosystem of nearby nesting turtles. Definitely a project that is a blast from the past!