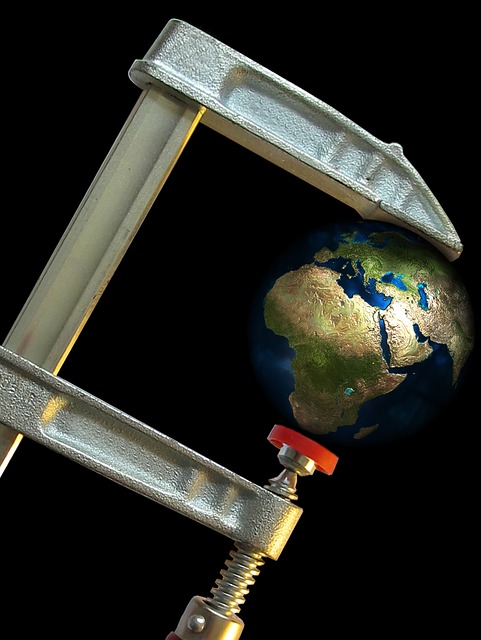 In the current tough economic climate, people often leave environmental concerns by the wayside. Most directors don't consider steps to turn eco-friendly as essential to the running of the company. Trimming costs often takes priority over anything else – however, what most don't realise is that lowering expenses and turning eco-friendly are not mutually exclusive processes.

This is a misconception that is really costing our planet (and your bottom line). After you've read the following tips, taking the steps to turn your business into an eco-friendly powerhouse will seem like an absolute no brainer. These investments will not only help the environment, but you'll be saving your business truckloads of money. Sure, some require an initial investment but over time you will make that money back multiple times over.

1. Minimize Printing
Try and instil a culture where printing is used as a last resort. Encourage your employees to communicate by email, send meeting notes as Word documents and send faxes online instead of using a dedicated fax machine.

2. Use Environmentally-Friendly Paper
Let's face it; we can't completely eradicate printing. If you still find yourself having to hit that Print button, make sure you're using the right kind of paper. Don't just look for a random recycling logo (it's often just a gimmick), but instead opt for PCW paper as it's guaranteed to be made with fully recycled materials.

3. Print Double-Sided Documents
Encourage your employees to utilize as much paper as possible before discarding into the garbage or recycling bin. This can reap many benefits in paper consumption and costs.

4. Use Biodegradable Soaps & Cleaners
Not only is this much better for the environment, but also for the general safety of your workers. Cleaning products that are more natural with minimal ingredients may also prove to be cheaper in costs as well.

5. Utilize Plants in Your Office Space
At a glance, this may seem like a visual aesthetic (which yes, it may help with), but in terms of health benefits, it may be advantageous. Plants carry natural pollen and allergenic absorbents that help workers breathe easier and become less sick, especially during allergy season.

6. Buy Energy Star Appliances
New appliances have placed energy consumption at the forefront, cutting down on environment impact. Invest in Energy Star appliances that will cut down your bills, even if they are a little expensive. Over time, it's worth it.

7. Renewable Energy
While it is true that installations such as solar panels will require an initial outlay, you will save your company money over time. If you're not in a place that gets a lot of sunlight, your options aren't completely limited. You can also consider using wind power, for instance. It's staggering just how efficient these systems can be.

8. Use LED or CFL Lights
While initially a little pricier, LED and CFL lights last much longer than your standard light bulb. Not only that, they use far less energy as well. Per bulb, you can save a staggering $200 over its lifetime. Even though you'll be spending a significantly higher chunk right off the bat, it's still a sound financial decision.

9. Turn off Lights & Electronics When Not Needed
A large portion of businesses are guilty of this one by leaving on lights and computers on a continuous basis, without thinking of the ramifications. Something as easy as turning off the light in a room not in use is a simple act that people tend to forget. Putting our computers to sleep (or completely shutting them off) at the end of each work day can also help us in saving up on energy bills.

10. Ensure Efficient Heating & Cooling For Office Space
This relates to the overall energy consumption of your office. Make sure that your building is up to code and is well-insulated during cold winters and/or hot summers. A well-insulated space ensures that you use less energy, saving an enormous amount on energy billing.

11. Consider an Energy Audit
Some managers consider energy audits to part of new-age mumbo jumbo, but they're actually extremely beneficial. Consultants that work for these companies know exactly where businesses can make changes to save money and benefit the environment at the same time.

12. Conserve Water
Do your part in conveying to your employees the importance of water conservation. This can help with costs by restricting any over-usage. It is also a good idea to keep an eye out for any leaks and areas of your facility that don't need water access; in which case you can consider turning the supply off for.

13. Carpooling
If most of your employees drive into the office using their own cars, there is a lot of room for improvement. Carpooling is also a good way for your staff members to get to know each other a bit better on the way to work.

14. Public Transportation & Bikes
Try and encourage people to use these alternative means of transportation. This can increase the reduction of your company's carbon footprint and over time, save everyone money.

15. Use Green Web Hosting
Green web hosts are companies that take part in a plethora of green initiative, such as planting of trees, utilizing renewable energy sources, and implementing carbon offsets within their operations. These companies are capable of hosting your websites at the same costs (and sometimes less) than the majority of other companies that rely on fossil fuels.

16. Working from Home
If at all possible, have your employees work from home if their jobs involved mainly computer-based tasks. Not only does this increase productivity, but it can save operating costs to the company.

17. Online Queries
Directing your customers to fill out online forms for general questions and queries may help your team work more efficiently by dealing with less physical paper. Additionally, website pages that list frequently asked questions may also compliment this sort of approach.

18. Utilize Video Conferencing
With the growth of technology over the past several years, the use of video conferencing has skyrocketed due to its efficiency and reliability. Not only will you reduce the costs of flying your employees from place-to-place, but you'll have peace of mind knowing that both money AND time was spared…. It is truly an efficient use of a web application for businesses worldwide.

19. Refurbishing Furniture
This is a great alternative to those looking to purchase new office furniture. Consider the possibility of re-purposing old chairs and tables if possible to tremendously cut costs, while at the same time giving your space a breath of fresh air.

20. Buy Used
If you do, in fact, decide to buy new office furniture, it might also be a great idea to try buy second-hand, via online classified ads. You would be saving a dramatic amount and at the same time re-cycling someone else's things.

Final Word: One Step at a Time
Becoming an eco-friendly business from one day to the next is impossible, but that's no reason to put it off ad infinitum. Simple steps can turn into massive savings over time and your environment will thank you.
About the Author: Mark is a green conscious man, and thinks all companies should have an environmentally conscious business model and achieve profit at the same time.