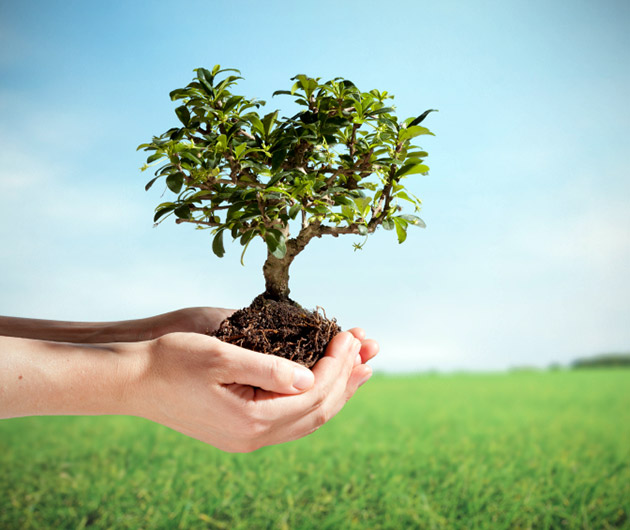 Friday is the 135th Arbor Day, a time to do something as simple as plant a tree to celebrate. Trees provide clean air by trapping carbon from the atmosphere and storing it. Trees also add shade, fruit and can be a focal point of a landscape project. Here are five things you can do to get involved.
1 Visit your local nursery and pick out something new for your yard. With so many choices available, you can pick something that is beautiful such as a jacaranda tree to something that is fruit bearing that you can harvest and enjoy. Or you can just get a tree that will stay green, no matter what time of year it is or something that will change to a beautiful rainbow to enjoy every fall. No matter what your preference is, your local nursery will have just the perfect tree available for you.
2 Volunteer at a tree planting event or get involved in local community event. From community beautification projects to working on a community garden, there are tons of ways for you to get involved in planting trees or vegetation to make the world a little greener.
3 Talk to your local government, school or green group and find out what local activities are happening or get one of your own started. Schools love getting their classes involved and teaching new ideas and lessons to their students. Local government offices can help you get involved in a local park or set you up with the correct people to make change happen.
4 Get your family involved by teaching them about the importance of making the world a little greener, set up a recycling program at home, plating a garden for you to enjoy year around and so many other ideas. Check out Nature Explore for some great information and resources on getting your family involved and activities going on near you.
5 Maybe you live in a city, far from nature. Go out and spend a day in nature by taking a hike, visiting a local park for a picnic, swimming at a local lake or at the beach, etc. There are so many things you can do go enjoy nature even when you live in a concrete forest.
For some more tips and ideas check out the Arbor Day Celebration Guidebook for great ideas and tons of other useful information. So what are you going to do for this Arbor Day?
"Unless someone like you cares a whole awful lot, nothing is going to get better. It's not" – Dr. Seuss, The Lorax