With all the changes in the world today, we are seeing a shift towards sustainable living like never before. Developments in renewable energy and lowering our impact on the earth or need for store bought items is changing how we are working and living. This series will take an in-depth look at some of the largest movements going on in the world today. Stay tuned for a new post every week!
Urban Gardening Movement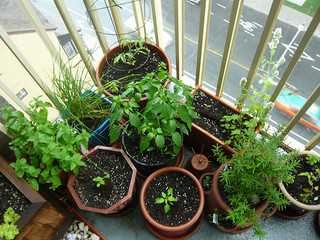 Urban gardening has taken over small porches, rooftops and yards in cities and urban areas all over. These gardens are allowing families to take control of what they produce at home and lower their dependency on stores for their produce. It allows them to provide healthy fruits and vegetables for their family and controls what they use for maintenance and keeping their plants pest free. With the rise of studies against using harsh pesticides and GMO seeds, and wanting to become healthier, urban gardens are a movement in the right direction. What is not able to be produces at home is now being pushed to organic purchases when having to go to the store.
Gardens can be containers large and small, and placed in just about any location that has sunlight available. If you can fill it with dirt, you can grow in it. Popular sites like Urban Organic Gardener are filled with ideas and information on how you can grow your own food from the smallest of areas. Don't want to scour the web looking for information and ideas, check out sites like Pinterest that puts everything in one place.
Suburban Gardening Movement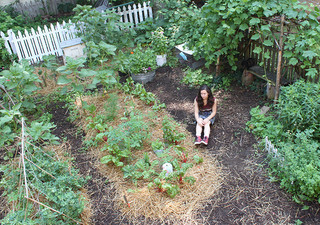 Growing food not lawns is becoming the movement in suburban areas. The cost of maintenance of a lawn that basically provides no value back to a homeowner is high. It is much less to turn that green carpet into something that will give back year after year. The reasoning is the same as urban gardens; however, with larger areas to cover, the production can be huge and allow a single family to provide all needed produce for their family as well as share with their neighbors.
These larger areas can also provide small animal farms for fresh eggs and other small animals such as rabbits and dusk to help fertilize the garden. Check with your local statute to make sure that your garden is not located where these animals are prohibited though. Vegetable Gardener has tons of great resources and information on suburban gardening, pest control, small animal and so much more to get you started.
Community Gardening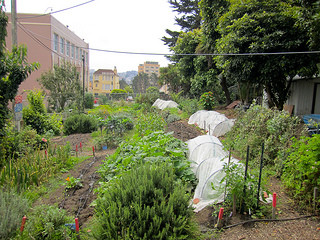 Community gardening approach is for a small neighborhood that can get together and all work together as a community for everyone to share the crops. This can be done in one place such as an empty section in a neighborhood, or in one or more person's actual yard. Community gardens can also be started in public areas with the approval of the local government. There is a ton of information and resources available online. One of my favorites is the American Community Gardening Association where you can get information on setting one up in your area or even find one that already exists for you to get involved in.
Guerrilla Gardening Movement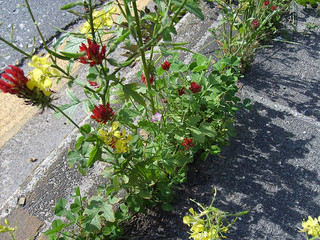 The guerrilla gardening movement is adding a little color or food to unused or abandoned plots of land. These plots range from a space in concrete along a sidewalk to larger areas around town. Instead of just leaving the area without anything but some dirt, people are stepping up and planting something. This ranges from flowers to a vegetable patch and they are being planted late at night in secrecy or during the day to publicly show that the land can be used for something. Guerrilla gardening has become a form of activism that does not create any harm but provides a little bit of life back into the area. There are even seed bombs that can easily be made and then placed just about anywhere.
Keeping the Bees
What about the bees? Urban gardening supports these amazing creatures that we wouldn't survive without. Bees are essential to sustaining our gardens and keeping food crops alive. By planting gardens, especially organic gardens, and reducing the chemicals used to keep pests off, will ensure the bees will survive and keep our fruits and vegetables keep growing.
What other changes are you seeing in the gardening movement happening now?
photo credit: Bad Alley davidsilver
{studiobeerhorst}-bbmarie
urbanwild