With hurricanes hitting Florida so often, ABC Domes created dome security storage and business continuity facilities that can withstand winds up to 300 mph. Since lighting is a large part of security, they used our solar parking lot lighting systems to provide outdoor lighting, even when there is no electric available due to down power lines.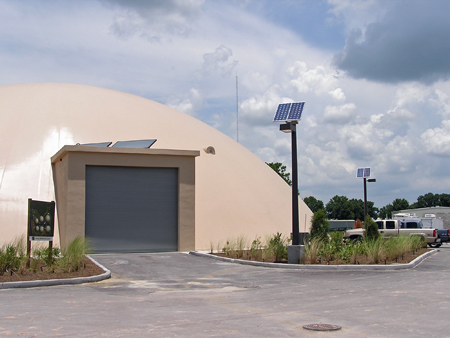 Our solar parking lot lights provide safety and security to people entering or leaving the dome sites. When the project was initially started, they used our shoebox solar lighting systems, but have since moved up to high efficiency LED lighting systems. These systems run from dusk to dawn year round and do not require any power from the grid.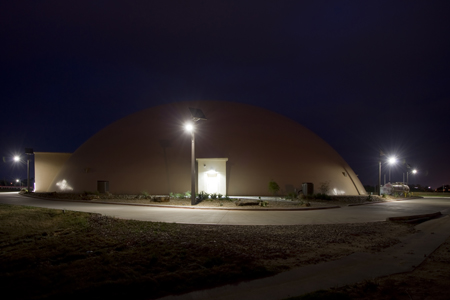 All the solar lighting systems supplied to ABC Domes can withstand up to 200 mph winds, making them a perfect match to the structural needs of the domes. So far there have been over 30 solar powered parking lot light systems installed at their two facilities since 2007, some in Lakeland, FL and the others in Sealy, TX. They have also installed solar sign lighting systems at each facility entrance.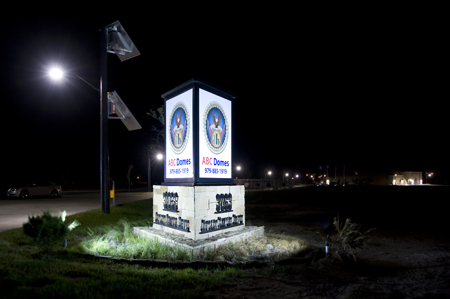 Finally, by adding solar powered lights to their parking lot, solar power systems to the domes themselves, and creating the domes from efficient materials, ABC Domes has been awarded LEED energy savings certifications for each of their facilities.