St. Lucia is an oval shaped island oriented North / South. The southwest is rugged, isolated, and characterized by the Piton Mountains. There is an isolated village known as Bouton that remains without power, but has a diesel generator which only operates from 6 pm to 11 pm. There are approximately 70 families in the Bouton area.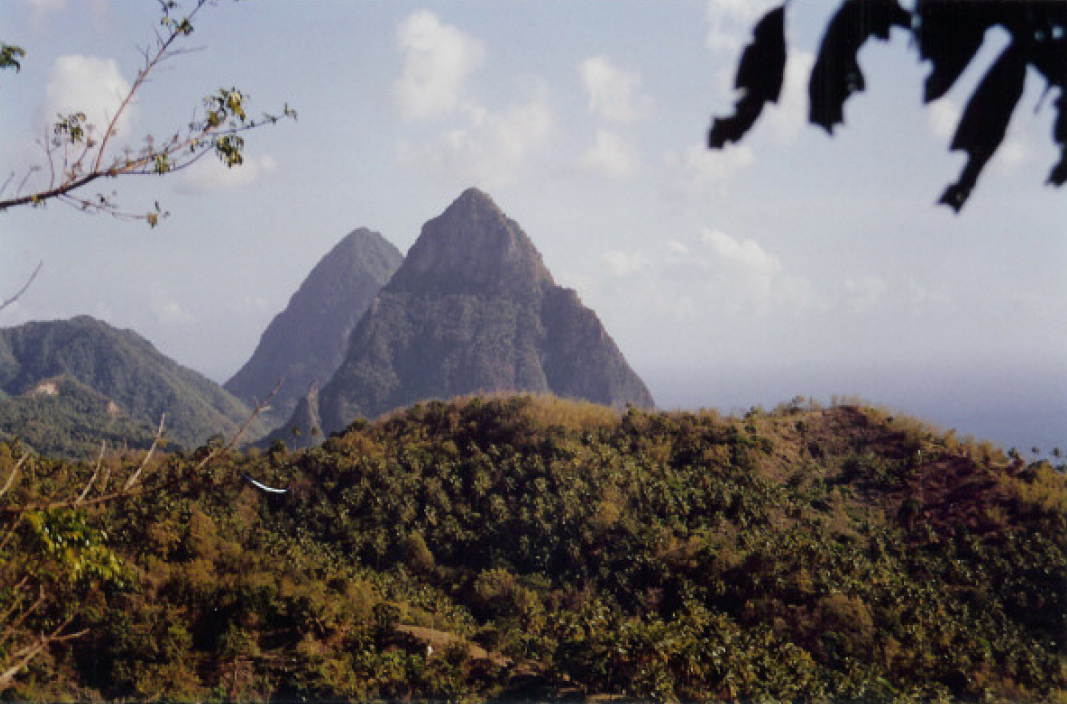 In 1996 SEPCO provided a solar power solution for the Bouton school. The school is for children K – 12 and is also serves as a disaster preparedness hurricane shelter for the families, a community hall and meeting place, and an adult teaching facility. The school is constructed of cement block and stucco and contains a steel beam roof. The building is 35' wide and 70' long and contains a classroom, a teacher's storage room, and two restrooms. There is also a wooden library building with books and desks.
The solar solution consisted of a 1400 Watt system constructed of seven 200 Watt panel sections. The panels were attached by four legs welded directly into the interior steel beams. All roof penetrations are sealed with fiber sealing material strips and all wiring was routed inside trunking. Since each panel section power output cable was routed independently so there are no connections on the roof, there is a great increase of system reliability and the system has not required any maintenance.
The storage room contains a locking battery container and a 2400 Watt inverter which provides 220 VAC / 50 Cycles to power standard fixtures and appliances including light fixtures, a computer, color printer, a 29" color TV with VCR, large radio, and the freezer used for the school lunch program.
Steve Robbins provided a comprehensive training program at the Sir Arthur Lewis Community College on solar electricity for the twenty students, college professors, electrical engineers, electrical contractors, solar contractors, and members of the Ministry of Finance and Planning, as well as members of the Ministry of Communications, Works, Transport and Public Utilities.
This system has been working flawlessly ever since initial installation with almost no maintenance needed. The solar power has allowed for better teaching environments and a more efficient learning process that doesn't rely on time constraints like the past.