It's not always easy being green, especially if you like the supercharged cars from television shows like Supernatural, The Dukes of Hazzard, Knight Rider, or the sleek sports cars from the James Bond movies. But you can still have a healthy helping of your daydreams in real life and keep your commitment to an environmentally-conscious lifestyle.
Here are some possible car crushes you may have and the green car to match:
If You Want James Bond's Cars….
And why wouldn't you? Mr. Bond has driven an impressive array of cars over the years and it's added to his allure and activities over the years. Who wouldn't want to save the world in a fast car? Unfortunately, we'll never have an all-electric Lotus Espirit or classic Aston Martin DBIII—perhaps the two most iconic Bond Cars in history. However, all is not lost.
What makes a Bond car? If one discounts the cars that Bond rides in or steals out of convenience, a clear pattern begins to emerge. The typical Bond car is fast, sleek, and built from high-quality materials (I would say built to last, but this is Bond's car and his driving record is far from what the DMV would call stellar).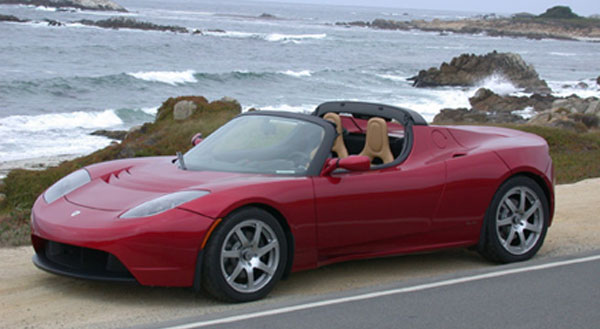 ...You Should Buy a Tesla Roadster or Tesla Model S
Tesla Motors bases their cars around Nikola Tesla's original design for an alternating current motor—from 1882! And it still works, which is great for sports car fans who want to go all-electric. Depending on how accessible charging stations are, and what your personal preference is, choose either of these at a Tesla dealership.
If You Want KITT from Knight Rider…
Do you too long to work for a private crime-fighting organization, speeding along in a fancy, intelligent vehicle? David Hasselhoff's Michael Knight got to do just that, after a brush with fate got him reconstructive surgery on his face, a new name, and he became the first agent of ailing, eccentric billionaire Wilton Knight's Foundation for Law And Government (FLAG). Michael and KITT (voiced by William Daniels, a.k.a. Mr. Feeney from Boy Meets World) drive around the country fighting crime for FLAG using KITT's impressive accoutrements.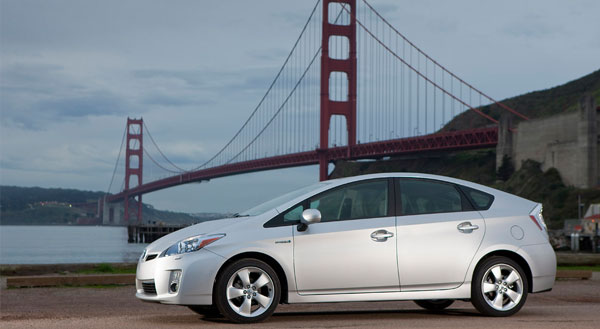 …You Should Buy a Prius
A Prius? Yes, a Prius! The original car famous for being a hybrid isn't quite up to KITT's level of human conversation, but it does come with GPS, Bluetooth calling, and informational readouts (even if they are condensed into a screen rather than spread out like KITT's dashboard). And, like KITT, the Prius is humble, with a quiet, self-assured confidence. In addition, its hybrid engine means no gas used when idling (and therefore no wasted gas or extra emissions).
Unlike KITT, you don't have to be a FLAG agent to own a Prius—most car dealers from Utah to Maine, literally everywhere, sell current or used models of the Prius. And yes, it does come in black.
If You Wish You Owned the Batmobile…
Oh, the incarnations to choose from! The 1960's TV series modeled their Batmobile on a Lincoln Futura, but there aren't any cars quite like the Batmobiles featured in the 90's TV series and the Tim Burton Batman movies.
Except when there are.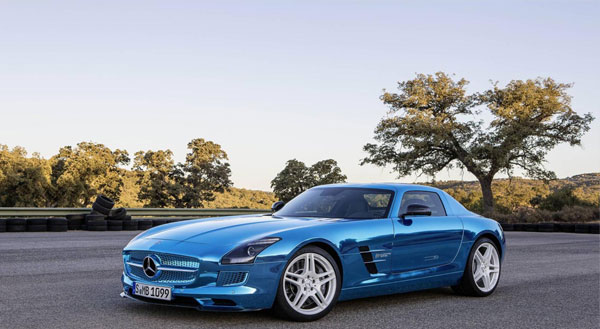 …You Should Buy a Mercedes-Benz SLS AMG Electric Drive
It doesn't have the rocket burst or Bat Missiles, but check out the design. The long hood is especially reminiscent of the elongated, almost Packard-like Batmobile from the early 90's animated series, is it not?
And the best part is, this car is all-electric and gets up to 124 mph and goes 0-62 mph in 3.9 seconds. Who needs a rocket engine or Bat-Spoiler on the back?
If You Enjoyed The Italian Job…
Whether you care more for the original Michael Caine flick from 1969 or the 2003 remake as Mark Wahlberg & Co. exact revenge on Edward Norton's treacherous character, there's something about this movie about honor among thieves that is universally beloved.
As the thieves descend on the money and make their getaway in gridlock-friendly Mini Coopers, everyone can agree that a car so cute has never looked so fierce.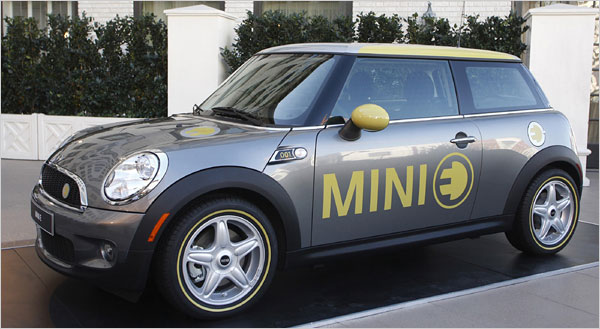 …You Should Buy a Mini E
Production was limited and there were some problems, but Nevada-based Hybrid Technologies has been working with BMW to fix them. And if you can, find an electric version of this little marvel, the work it absolutely worth it.
Having fast-paced, car-chase daydreams don't have to clash with your commitment to being environmentally conscious. Hopefully, these options can direct you toward the eco-friendly car of your dreams.
About the Author: Lucy Markham is an avid blogger and, as a recent homeowner, considers herself a bit of an expert on all things home improvement, gardening, and home decoration. Her Car Crush is a Tesla Roadster.
Img Source: NY TImes, Conceptcarz, AutoBlog Green, Popular Mechanics