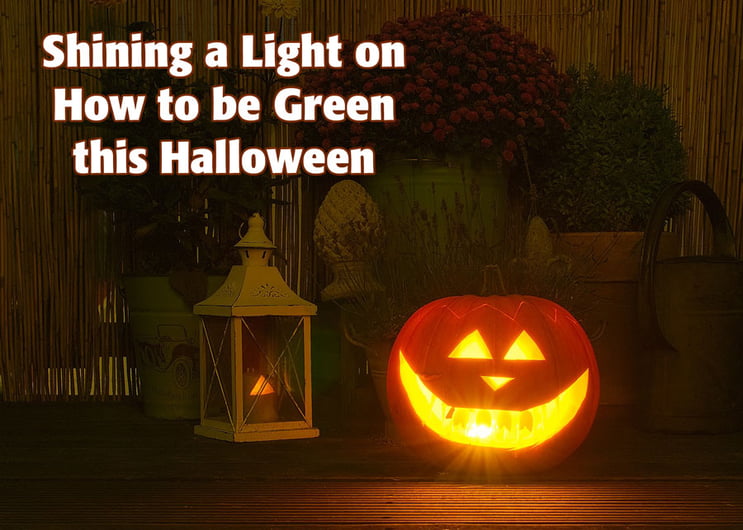 Who said Halloween has to be all orange and black? With a little do-it-yourself work and imagination, All Hallows' Eve can go green, too. Like any holiday, Halloween offers an opportunity to go green without sacrificing an ounce of festive fun. Going green for Halloween is also a nice way to cut down on spending, as the average American is projected to spend over $75 toward the October 31st festivities.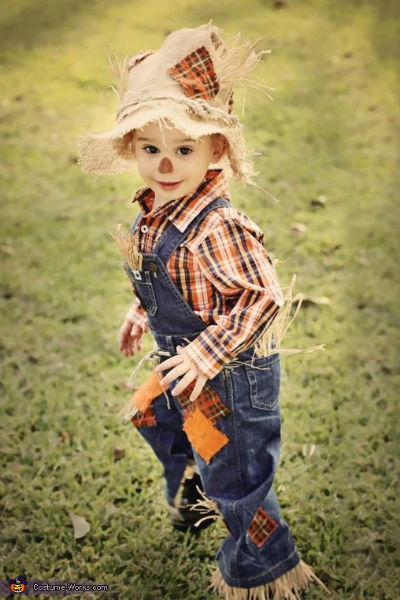 Going green is actually much easier than some may think. Making your own costume has to be one of the easiest things we can don not to mention it will probably save you some green as well. Another thing to think about with that wonderful store bought costume is how they are made. The truth is many store-bought costumes and accessories contain toxic chemicals that not only are a potential hazard to your child, but also to the environment and the people who helped to make them. Choose fabrics such as cotton, wool and silk or make costumes yourself from materials you know to be safe. Use some of those old clothes in the back of the closet or shop a local thrift store and make something unique that only you will have no copy cats here. You are able to get creative this way and who doesn't love a little arts and craft project. I don't know about you but Pinterest is one of my go to places when I need a little inspiration.
The next easiest item to do for a green Halloween is easy. Back when I was young we used pillow cases to collect our candy, cheap and always available. Once again you are not spending money on a plastic pumpkin that usually only last about half way through trick or treating before it breaks but you are keeping the potentially toxic plastics away from our children and the landfill. Pillow cases can be fun since they too can also be decorated and made your own and you can pick some extras up while you are at the thrift store getting your costume supplies. If you don't want to use an old pillowcase a reusable grocery bag would do the trick as well.
When decorating there are so many options to help with a green Halloween, these are just a few but there are always more. LED lights are the easiest solution for saving energy this holiday. Even though some may not decorate as much as they would for Christmas the decorations are getting more and more elaborate each year. I can even say I have added more to my collection this year. Don't forget the pathway lights that can be solar powered and you can even choose from a wide variety of colors to match your theme. There are companies that specialize in eco-friendly decorations vs. the "made in China" plastic ones sold at most convenience stores. Did you ever wonder what you might be able to do with those old stockings that have the runs in them, how about turning them into spider webbing? When you receive a package go ahead and save those boxes and cut them into tombstones and you can always paint the packing peanuts to make them look like worms. I use paint sticks glued to the back to my tombstones to hold them up. Even better if you have the storage and are a crafty wood worker grab some plywood and cut the graves from that and they will be able to be used for years to come.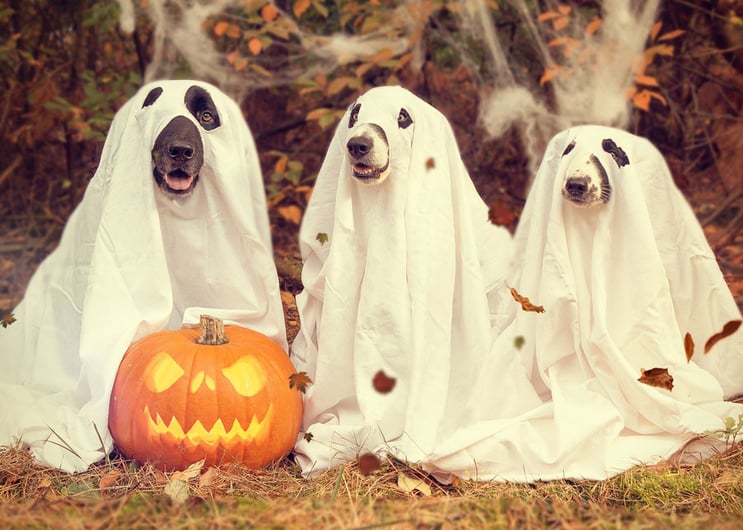 Let's not forget about one of the most important symbols the pumpkins we get to carve. The first thing you should do is buy pumpkins from local farms or farmers markets. Even better, grow your own, what kid doesn't love to watch something they planted grow. Something I just learned this year is that if you dunk your perfectly carved pumpkin in vinegar it actually preserves them longer so no need to worry about the sloppy mess that can be left after Halloween. Also those solar lights you picked up can be used to make the inside of your pumpkins glow, no need to worry about lighting a candle. Don't forget when it is time to get rid of your pumpkins use them as compost. If you choose to paint your pumpkin instead of carving it cut it open when all the festivities and consider using it to make pumpkin pies, bread or even muffins, what a great prep for Thanksgiving. My favorite is roasting the yummy pumpkin seeds as a treat. A little sea salt or honey will make a treat both you and your kids can enjoy. Last who could forget the candy? As with most food these days the easiest solution to going green with candy is to buy organic and also chocolates that are fair grade certified. Many times you can find homemade candy at local farmers markets which helps the local economy and is not only usually better quality but tends to have much less packaging to worry about.
Speaking of packaging, try your best to buy the candies with the least amount therefore creating less waste, there is even some that is made of recyclable material. There is no way to avoid taking home some packaging so a great idea for these would be to get creative. You can make picture frames, purses, jewelry and more, if it can be done with duct tape why not candy wrappers. To help create less waste try handing out only 1 piece of candy per kid vs. a whole handful. Every kid loves tattoos, bubbles and even that loose change that you have lying around why not pass these out instead of the candy. While it may not be the most popular item in the candy bag an apple is great or healthy snacks are also an option. Not only will this make you feel better about what the kids are getting, many times it is easier on your wallet as well. Halloween is meant to be enjoyed, but somewhere in between "planning" and "cleanup," many parents find themselves feeling overwhelmed. It might seem that attempting to consider the Earth while planning a great ghoulish party is just too much work and way too expensive. Some fear it might even zap the fun right out of the day. But creating an eco-savvy Halloween doesn't have to be scary, nor does it have to cost an arm and a leg so go out and enjoy the night.
Happy Halloween from the SEPCO Team!