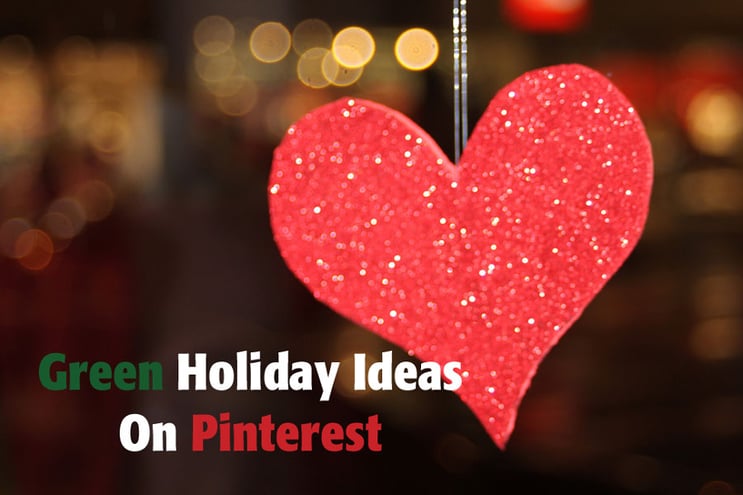 We wanted to go through some fun holiday decorating ideas using green products and stuff just found around your home. Below are quick overviews and links to some of the best pins found online to get your holiday and crafty juices flowing.
Fairy LED String Lights
Fairy LED string lights are a great way to light up small craft projects for this holiday season. They work great for wreaths, wine bottles, centerpieces, and so much more. These have a short cord and are battery powered, so no long cords having to be stretched across a room. Check out more on Pinterest.
Reuse Tree Cuttings
If you get a real tree, don't have them trim it at the store, but trim it at home. You can use these branches that come off to do a lot of decorating around your home. Create a simple centerpiece or wreath and add other items such as pine cones, cranberries, holly, and many other natural items. There are tons of creative ideas online, especially on Pinterest.
Upcycle Items
Everyone has simple items lying around that could easily be upcycled into something great for holiday decorating. Cardboard tubes from gift wrap, left over wrapping paper pieces, old wine glasses, and so much more can quickly be used to decorate for your holiday festivities. Check out these great pins on upcycling ideas.
DIY Ornaments
There are so many things that can make great ornaments. Making them with your family will not only give you great memories of the holidays, but also provide ornaments that your family can enjoy year after year. Most of these ornaments can be made out of simple things found around your home. Here's the list of pins to go check out.
Homemade Gifts
Homemade gifts are ones that really mean a lot for many people. Making something that someone can use immediately, such as food items, or something that will last for years to come, such as a tote bag or other household items, will definitely be treasured by those receiving the items. It also helps keep costs down when you are on a tight budget. Here are some fun pins with hundreds of idea.
These were just a few of the thousands of ideas we came across on ways to be green this holiday season. What other ways can you do your decorating for gift giving and still be green? Let us know in the comments.
Happy Holidays from the SEPCO Team!