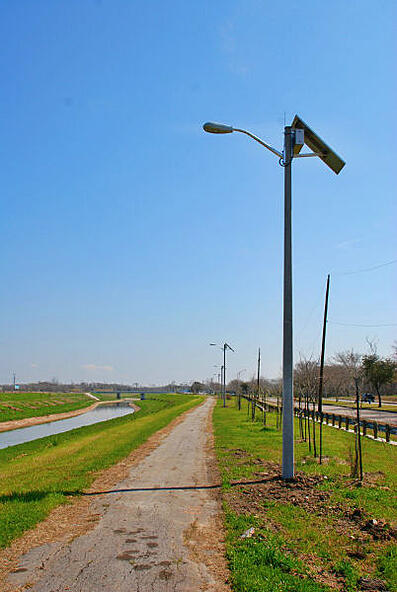 There are so many companies out there today that provide top quality products; however, there are so many cheap alternatives available that get in the mix. Solar lighting is not the cheapest option available. Sometimes switching grid powered lights to LED fixtures is your best alternative. But in the cases where solar lighting is what you need or want, make sure not to talk to just anyone. You want to talk to a lighting specialist to make sure that the lighting will still be adequate for your project.
Solar companies will sometimes sell you the least expensive option available. This is not good practice since the light requirements of most applications cannot be met by the cheap alternative. The first thing that needs to be analyzed is the light level requirement. For example, you need a parking lot to be illuminated from dusk to dawn in Arizona. The parking lot is 500' square and the lights need to be bright enough for security.
The inexpensive option will not function properly here. Instead, a higher powered LED light fixture is what is needed to ensure illumination. The higher the fixture wattage, the larger the solar power system is required to operate the fixture from dusk to dawn year round.
The system also requires a minimum of 5 days of backup battery storage for times of inclement weather. To do this, the battery storage assembly must be large enough to hold the amp hours required for that backup. Having 5 days autonomy also produces less stress on the batteries, making them last longer in the end.
Starting with a lighting representative can factor all these parts of the equation together including the required lux or lumens of the project. They will be able to design the properly lighting layout and work with the solar company to come up with the best solution to your project.
Solar companies provide the solar and do not always take the lighting levels into consideration when assessing the project and providing a solution. There is definitely no one-size-fits-all solution when it comes to solar. Talking to the correct people will ensure your system fits your needs while also providing years of flawless lighting.