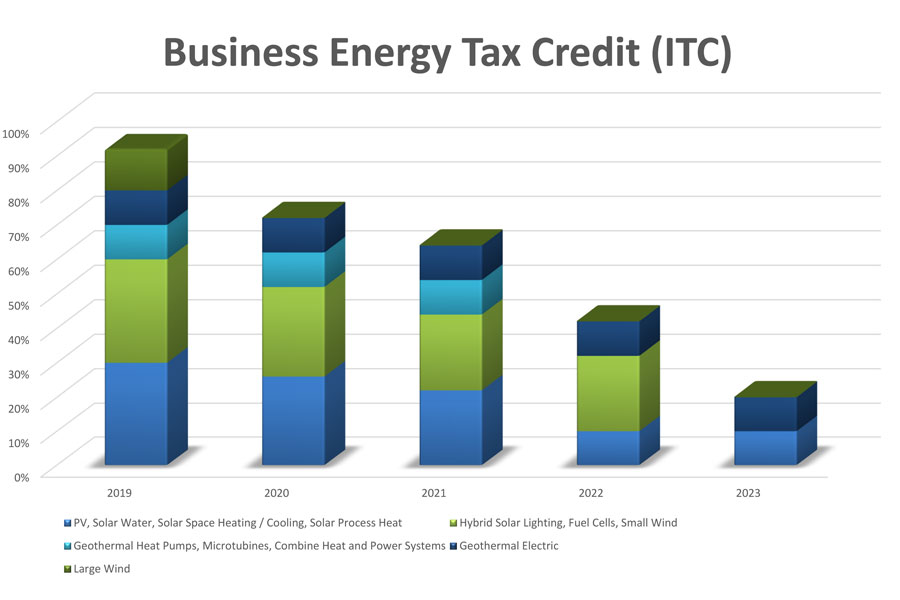 The Business Energy Investment Tax Credit (ITC) is not ending, but 2019 is the end of the 30% benefit and will begin to reduce after this year. What does this mean for people looking to go solar? Act now on getting your systems purchased and installed. Either that or leave some cash on the table.
The ITC covers not only the purchase of the equipment, but the installation as well. This is a great way to install solar and reduce the bottom line. This includes most technologies and is based on when construction begins, meaning you can still qualify if you start construction later on this year.
SEPCO solar lighting systems qualify for these incentives, so getting that upgraded parking lot installed, or fixing the broken infrastructure by utilizing solar LED lights will not only show you are doing your part in installing a renewable resource, but also help your bottom line as there is no electric bill over the life of the system.
Off grid solar lighting systems can be installed in many different applications and reduce costs by not having to trench in the grid power. There are many instances where grid power is not financially feasible and cutting the costs by taking advantage of a 30% tax credit can help sweeten the pot.
While you are at it, you can look at using grid power solar systems to help offset or NetZero your utility in areas where grid power already exists. Contact your local solar installer and talk to them about how you can take advantage of these benefits and put a little green back into your company.
Next year, the solar incentive will go down, and then by 2022, the incentive is only going to be 10%. Solar is still a great solution even without the tax incentive, but why not take advantage of it while that pot is a little sweeter.