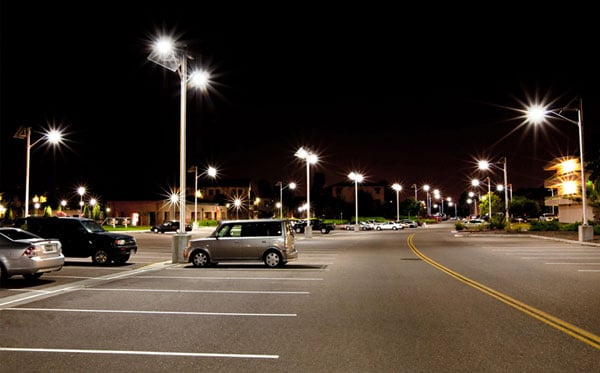 Most lighting installations in the past have used high pressure sodium lamps; however, these lamps produce a yellowish light that does not allow for good visibility. Using LED lights provide a whiter and more natural light to provide better lighting overall, and even though they look brighter, are much dimmer than the old HPS lamps. This provides a great cost savings since the amount of power required to light these fixtures is much less with a much lower power loss factor.
The US Department of Transportation recently did a study in July 2014 Maximizing Pedestrians'' Perception of Safety Using Light Source Spectrum that reviews the differences between the old style HPS lamps and the new LED light sources. The study shows how lighting is perceived by pedestrians in urban and suburban areas that need to walk along the roadways at night. They found that people felt safer and more secure when the LED light sources were used even though the light levels were reduced from the old HPS lamps.
As roadway lighting accounts for 51 billion kilowatt hours of electricity per year, switching to LEDs can save upwards of 30% of energy on just the lighting of our roads. If the switch to solar LED lights was the next step, and due to the lower power use of LEDs and the fact that there is less power loss as LEDs run off DC power, they would be the next logical step to reducing the electricity use of the US. Pulling the lights off the grid, or installing only solar LED lights in new installations would be the best way to reduce the power and provide a clean alternative to the standard electrical lights.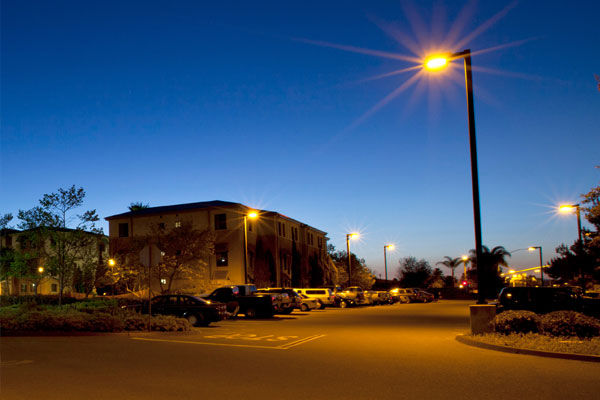 Off grid solar lighting is not always an option; however, adding solar panels to the light poles like they have done in New Jersey would also work to reduce our power consumption while increasing our energy efficiency all over. This is not the best solution; however, it is a start in the right direction. While solar power continues to grow, a move towards solar LED lights will increase the safety and security while providing a zero energy option for new installations; therefore, not adding to our already extended use of grid power.
In the end, switching to LED lighting will reduce our power consumption and provide additional safety and security to pedestrians and drivers. Increased visibility is always a great thing and LED lights will provide the needed lighting levels to do so.