Solar Lighting for Transit System Projects
Solar LED lighting systems can be used for many projects for a transit system, including bus shelters and bus stops, but also parking lots and more.
Learn about how solar lighting can be utilized, helping transit systems save money and become more sustainable for our future.
Increased Safety
Increase your transit system's safety and security, especially from natural disasters and blackouts. Solar isn't affected by many of these issues and can be a reliable lighting source. That way, no matter what mother nature throws at you, you know that your center can depend on the lights.
Reduce Environmental Impact
Utilizing solar LED lighting systems for your transit systems reduces your impact on the environment by lowering your energy requirements while also lowering the installation impact on the surrounding area.
Reduce Costs
Installation, maintenance, and utility costs are all associated with lighting. Using solar eliminates the utility costs, while also reducing maintenance and installation costs. No additional wiring, underground utilities, high voltage lines, or the like is required. With solar, you just set the pole and forget it, with the first maintenance five years out in most cases, sometimes longer.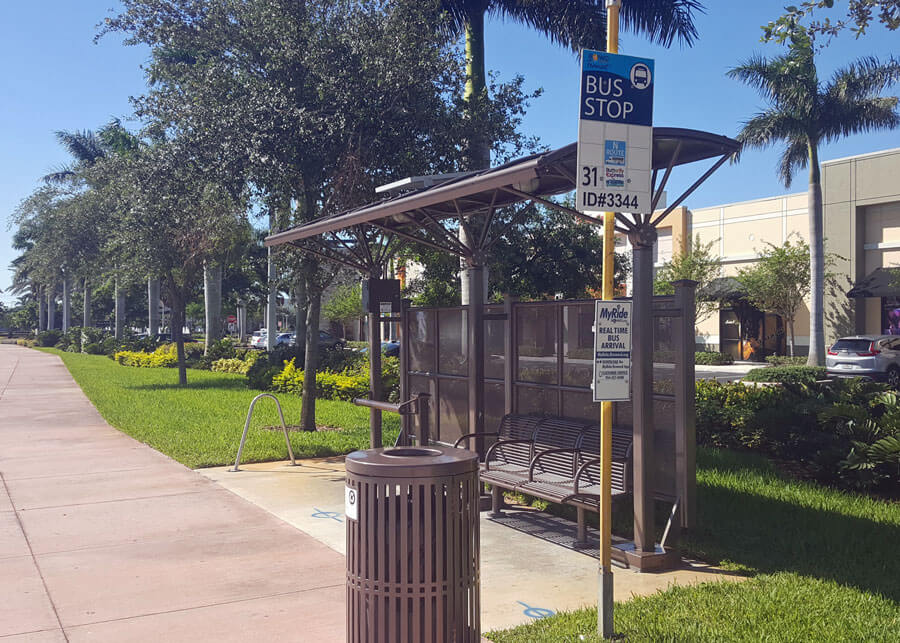 Bus Shelters
Bus shelters along a transit route are installed to provide shelter for people while waiting for a bus. Illuminating these for after-dark hours is a great way to provide additional safety and security. Solar can provide a way to illuminate these structures as most are located where the grid power isn't readily available.
Bus Stops
Bus stops are used for people to congregate while waiting for a bus, but this doesn't include a shelter structure but only a marker. Still, providing illumination to the area will provide added safety and security, but also be a great way to mark the spot where the bus stop exists. Solar can provide the illumination without having to bring in the grid.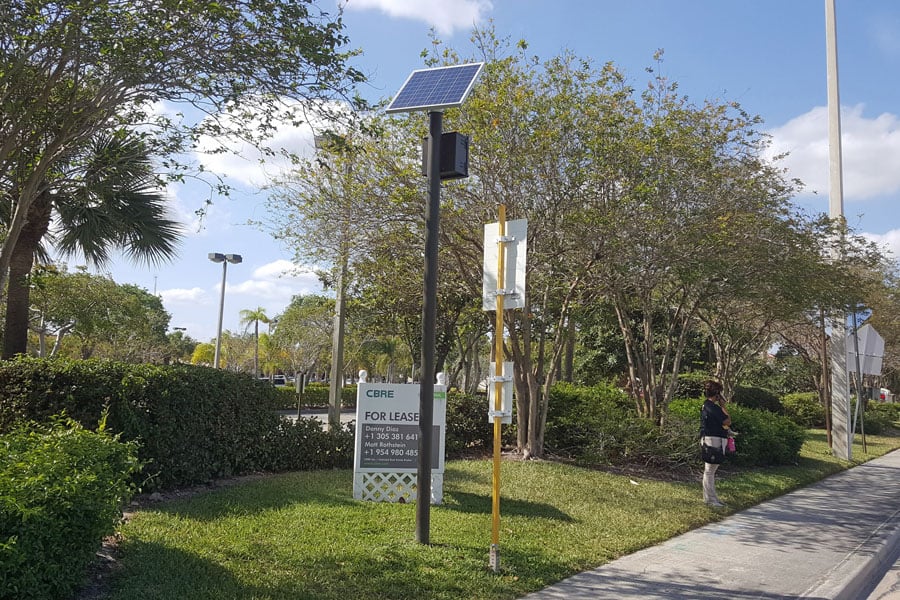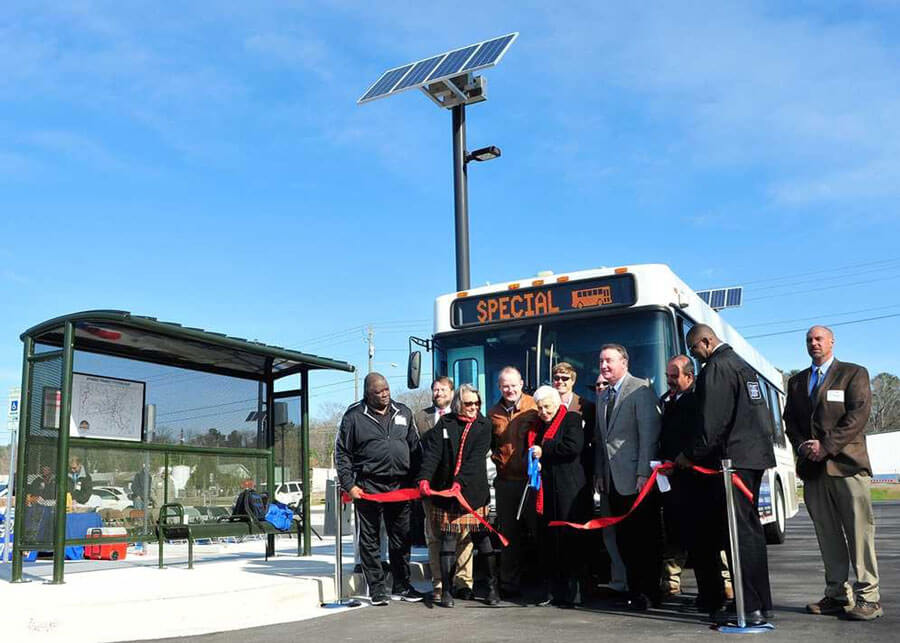 Parking Lots
Parking lots where the buses and community vehicles are stored, or community park & ride places, can be a place that may require additional security. Using a solar option could be the most ideal since these sites can be located in areas where traditional power isn't readily available. It will also reduce operational costs for the facility.
Not sure where to start?
Check out our solar lighting design guide and see what it takes to design a commercial solar lighting system
Learn More