Commercial LED Solar-Powered Bus Stop Lighting
SEPCO's solar bus stop and bus shelter lighting systems are an efficient means to provide lighting for your city or municipality's bus stops without using standard utility power. Every commercial bus stop LED display eliminates the need to trench standard electric wires for installation and nixes routine electric bills, both considerable cost-saving opportunities. SEPCO has installed commercial LED solar-powered bus stop lighting on bus stops and bus shelters for many cities to help promote security, sustainability, and provide an overall green image.
Commercial LED
Solar-Powered

Bus Stop Lighting
Features & Benefits
Grid-free solar lighting for bus stops and bus shelters for transit companies

Lower costs for installation and zero electricity bills

Multiple control options for various needs

5 years maintenance-free and warranty up to 25 years

Rated to meet local AASHTO ratings

Made in the USA in Stuart, FL
Every SEPCO commercial bus stop LED display lighting system comes complete with a self-maintaining solar power assembly. SEPCO customizes each assembly to suit the bus stop light fixture requirements of our customers. Our team designs each system by the power consumed by the fixture and available sun provided by the geographical location of installation. The battery backup provides a minimum of five days of autonomy for extended battery life and considers local weather conditions.
Solar power assemblies range from 30 Watts to 275 Watts, and battery assemblies are available from 36 Amp-hours to 224-Amp hours. The complete commercial LED solar-powered bus stop lighting system comes with the controller to operate the light fixtures per the specified operation profile set up with the solar specialist during project analysis. The solar and battery are selected to operate the load for the set period of time with plenty of backup power for times of inclement weather.
Various style fixtures are available, from LED strips to canopy style fixtures. Each fixture provides the needed lighting levels and distribution pattern to provide the perfect lighting solution to meet the application's requirements.
We integrate our LED fixtures into the bus stop or bus shelter structure or mount them onto the battery box itself. No additional mounting is required. Occasionally we use a bus shelter solar bracket in Northern climates to keep the panel off a flat surface and allow for a 45° angle and face directly south.
Solar Bus Stop and Bus Shelter Lighting
Projects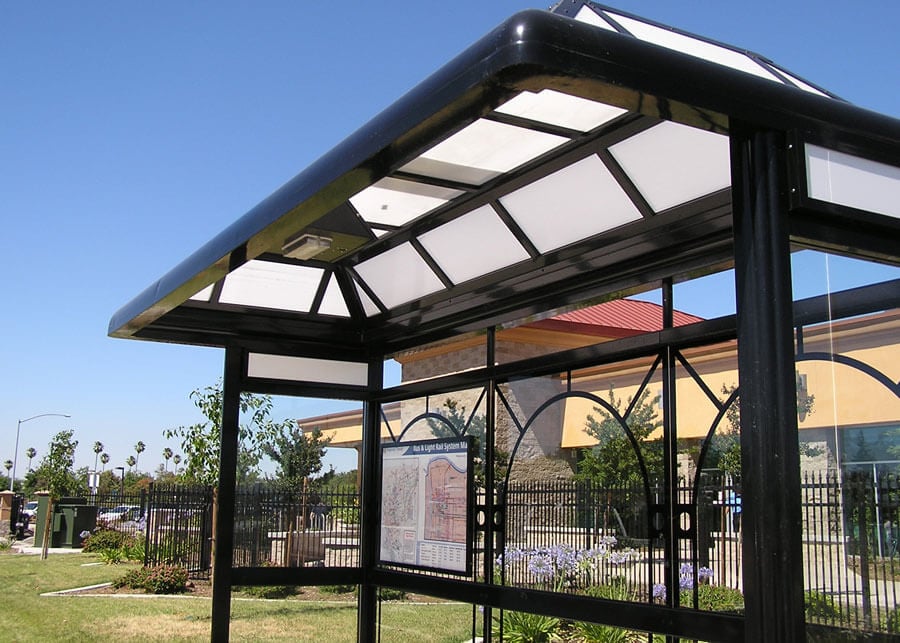 Clear Channel Outdoor
Solar Bus Shelter Lighting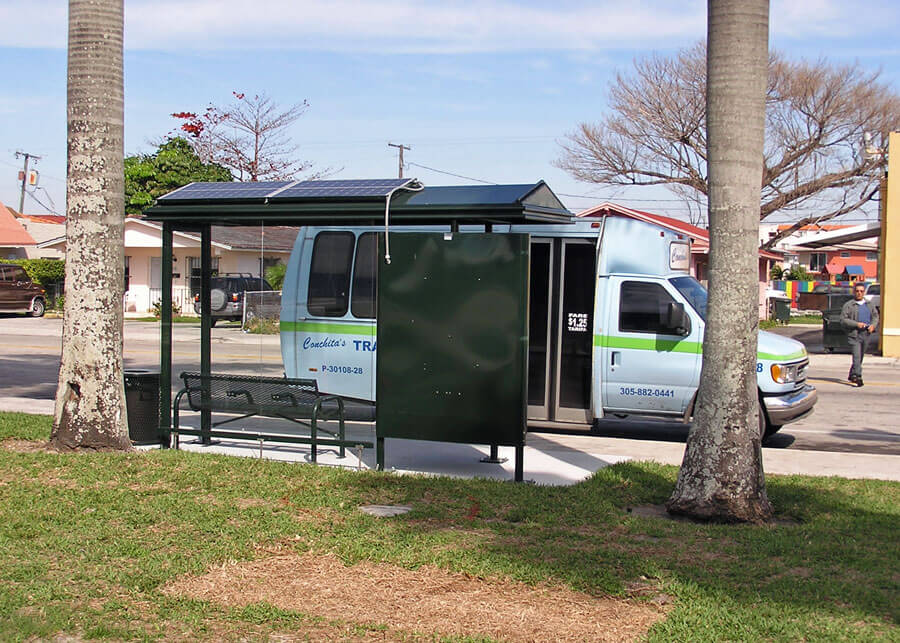 Hialeah FL
Solar Bus Shelter Light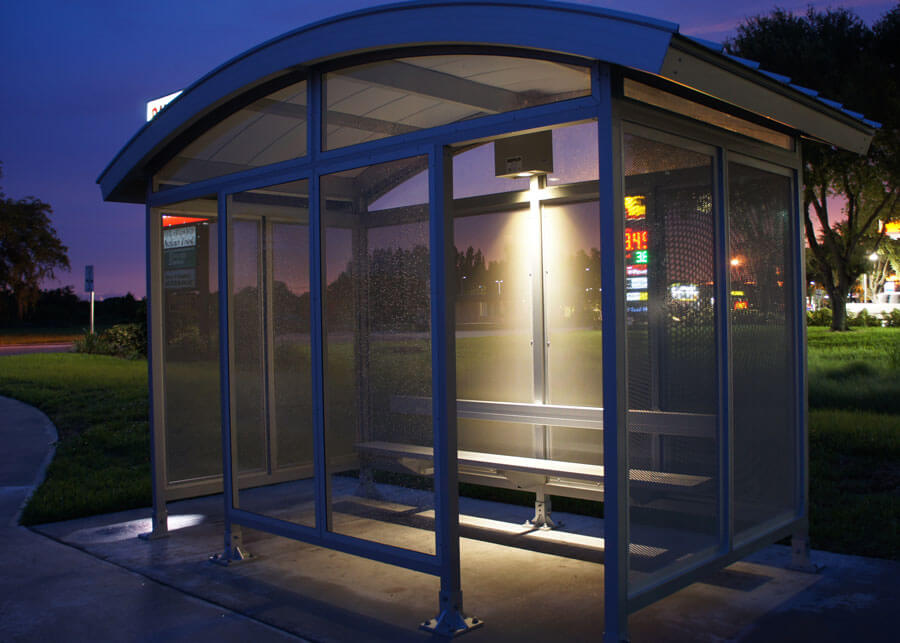 Martin County
Solar LED Bus Shelters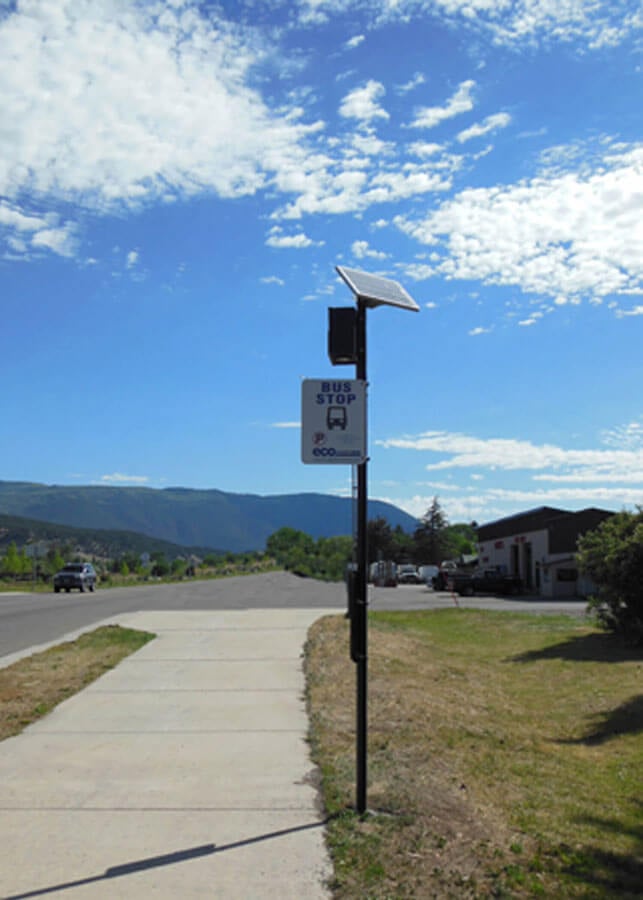 ECO Transit
Solar Powered LED Bus Stop Light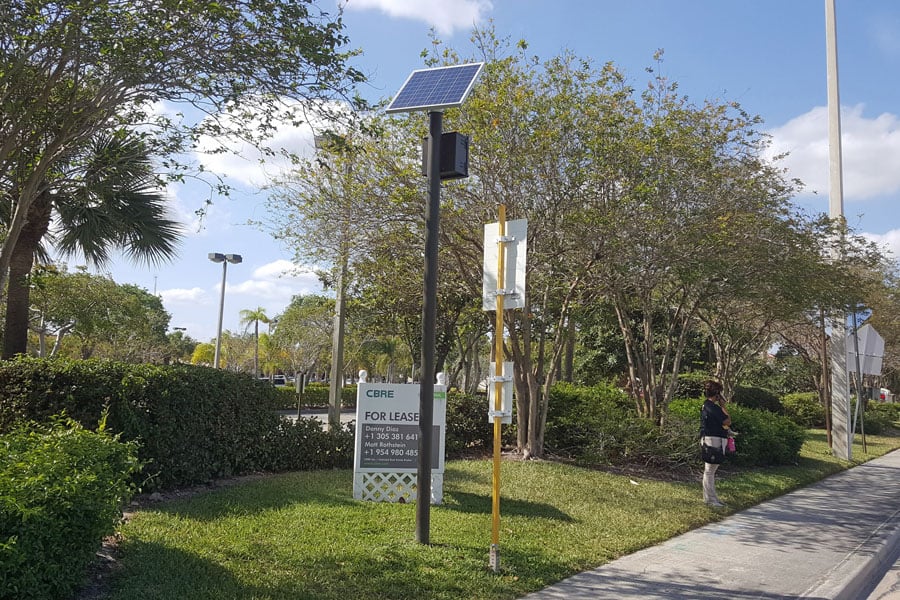 Coconut Creek FL
Solar LED Bus Stop Lighting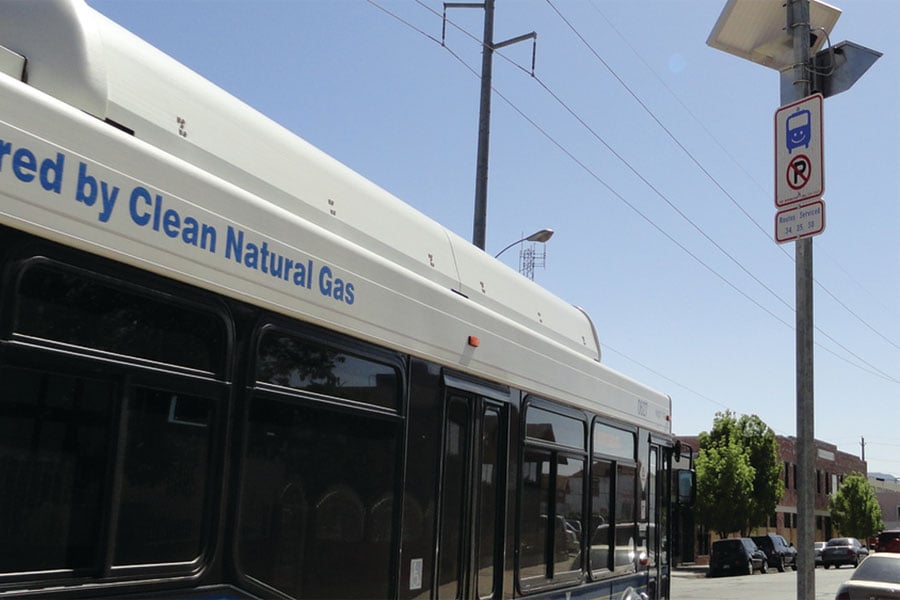 El Paso TX
Solar Bus Stop Lighting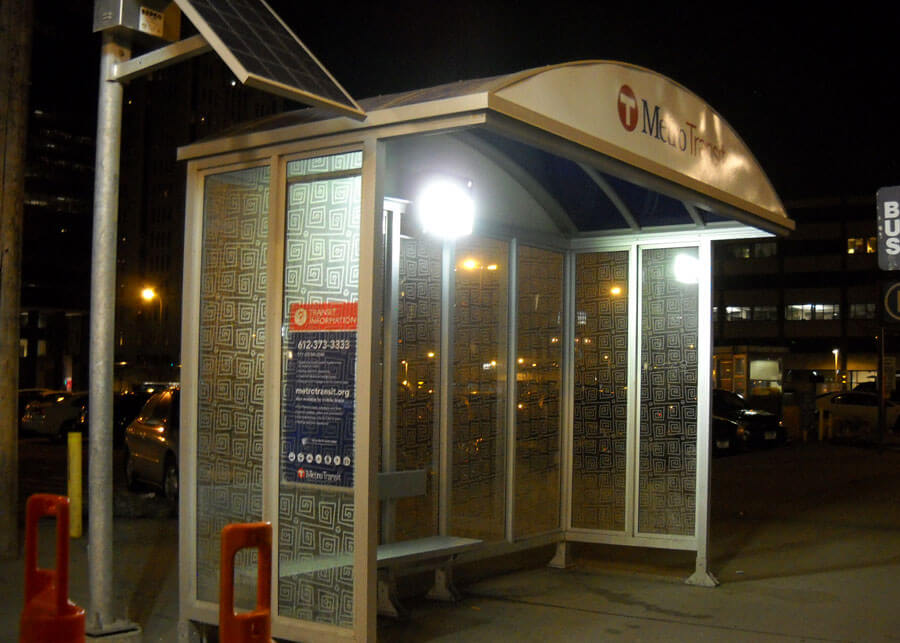 MN Metro Transit
Solar LED Bus Shelter with Remote Solar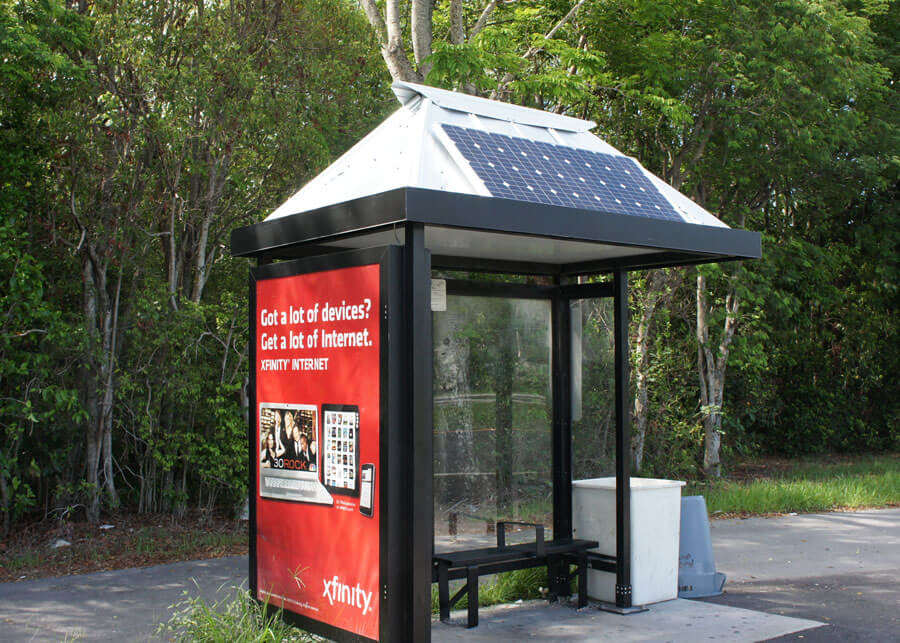 Key West FL
Solar Bus Shelter Ad Box Lighting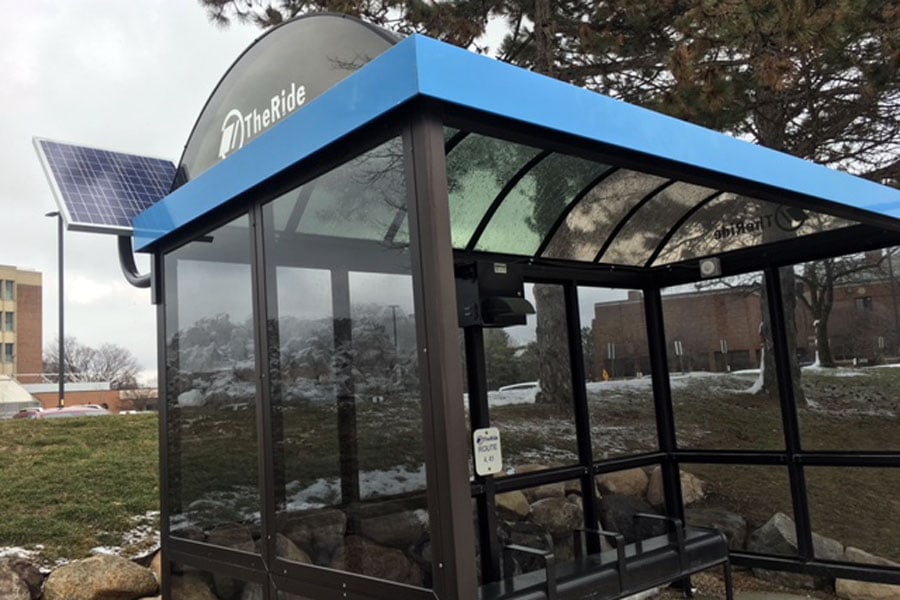 Eastern Michigan University
Solar LED Bus Shelter Light
Solar Bus Stop and Bus Shelter Lighting
Systems
Solar Bus Stop & Bus Shelter Lighting
Quote
Want a quote for your next bus stop or bus shelter lighting project? Fill out the below and we will have one of our solar lighting specialists get in touch with you.
SEPCO needs the contact information you provide to us to contact you about our products and services. You may unsubscribe from these communications at any time. For information on how to unsubscribe, as well as our privacy practices and commitment to protecting your privacy, check out our Privacy Policy.
Not sure where to start?
Check out our solar lighting design guide and see what it takes to design a commercial solar lighting system
Check Out Our Free Design Guide