Solar Transit Lighting Projects
Below are some of our solar bus stop / shelter lighting projects. These projects feature different style fixtures for illuminating bus shelters and bus stops. Our systems are sized for a minimum of five days autonomy and require no connection to the electric grid; however, grid backup systems are also available. As demonstrated in thousands of existing projects around the world, our proven solar shelter light systems feature rugged commercial-grade construction combined with unsurpassed quality, performance, reliability, and the value of 25+ year system life expectancy - all backed by the best warranty in the business.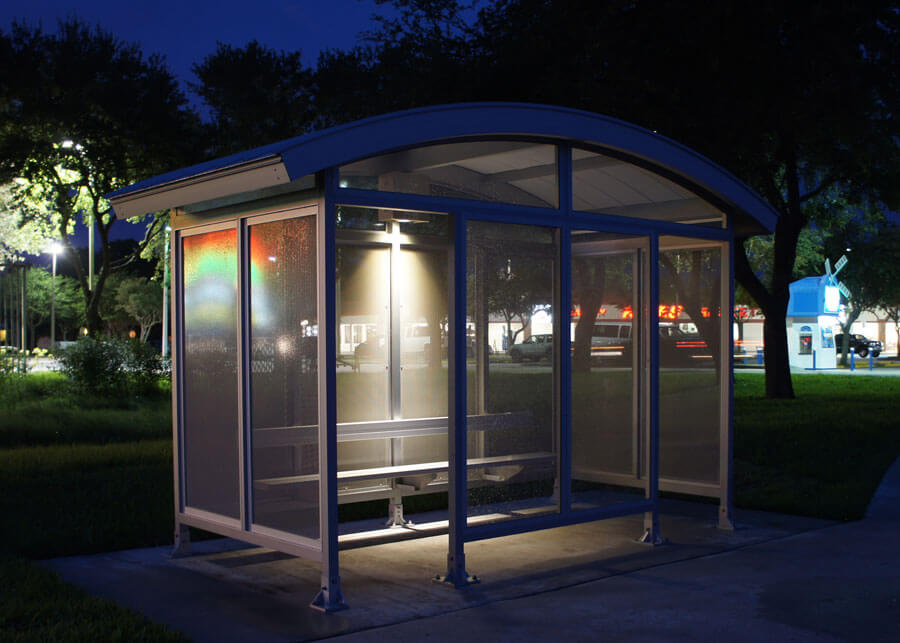 Solar Transit Lighting
Systems
Solar Transit Lighting System
Quote
Want a quote for your next bus stop or bus shelter lighting project? Fill out the below and we will have one of our solar lighting specialists get in touch with you.
SEPCO needs the contact information you provide to us to contact you about our products and services. You may unsubscribe from these communications at any time. For information on how to unsubscribe, as well as our privacy practices and commitment to protecting your privacy, check out our Privacy Policy.
Not sure where to start?
Check out our solar lighting design guide and see what it takes to design a commercial solar lighting system
Check Out Our Free Guide