Commercial Solar-Powered LED Pathway Lights
SEPCO's professional-grade solar pathway light systems are an efficient lighting alternative to lights that require standard utility power. Our commercial solar-powered LED pathway lights diminish both electric bills and the costly need to bury standard electric wires for installation. Solar Electric Power Company has designed commercial solar walkway light systems for perimeters, parks, pathways, remote trails, bike paths, etc., to maximize security, sustainability, and create an overall green image.
Commercial
Solar-Powered

LED Pathway Lights
Features & Benefits
Grid-free solar lighting for pathways,

walkways

, bike paths, trails, etc.

Lower costs for installation and zero electricity bills

Multiple control options for various needs

5 years maintenance-free and warranty up to 25 years

Rated to meet local AASHTO ratings

Made in the USA in Stuart, FL
Every SEPCO solar-powered pathway lighting system comes complete with a self-contained solar power assembly. We size the solar power assembly to run our professional-grade solar pathway lights to suit customer needs. Our team uses the pathway light system's power requirements and available sun provided by the geographical location of installation to design each custom commercial solar pathway lighting system. Our battery backups provide a minimum of five days of autonomy for extended battery life and so your system can withstand adverse weather conditions.
Solar power assemblies range from 30 Watts to 550 Watts, and battery assemblies are available from 36 Amp-hours to 672-Amp hours. SEPCO's complete commercial solar-powered LED pathway light system offers a controller to operate the pathway light fixtures per the specified operation profile that our solar specialists set up during project analysis. We select the commercial-grade pathway lighting fixtures' solar and battery levels to operate the load for a predetermined period of time with plenty of backup power for times of inclement weather.
Various commercial solar pathway lighting fixture styles are available, from standard Cobrahead fixtures to architectural style fixtures. Each fixture provides the desired illumination levels and distribution pattern to provide the perfect lighting solution and meet the requirements for your bike path, trail, or other pathway application. Some fixtures feature Dark Sky, FWC, and Turtle Friendly options.
Our fixture arms range from short straight arms to long upsweep side of pole brackets. We create each pole with the complete system aesthetic in mind and ensure structural integrity to handle the local wind load requirements of the installation areas.
Solar Pathway Lighting
Projects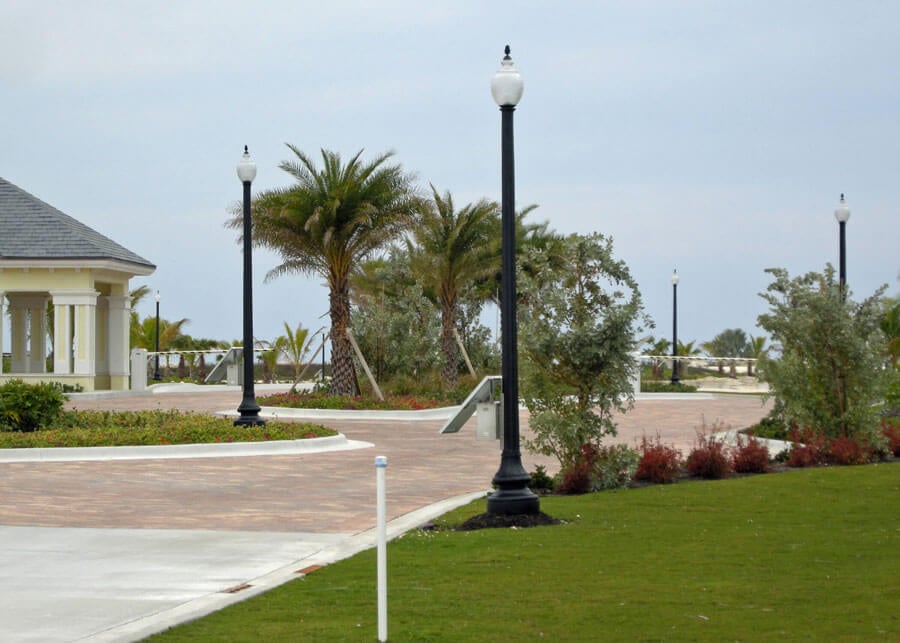 Ginn Company
Solar LED Pathway Lighting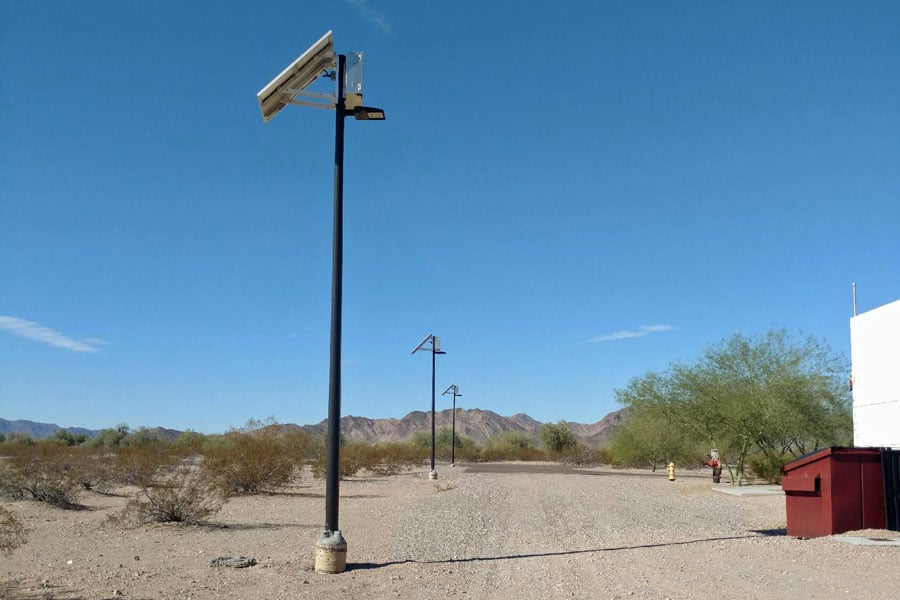 Arizona Western
Solar LED Pathway Lights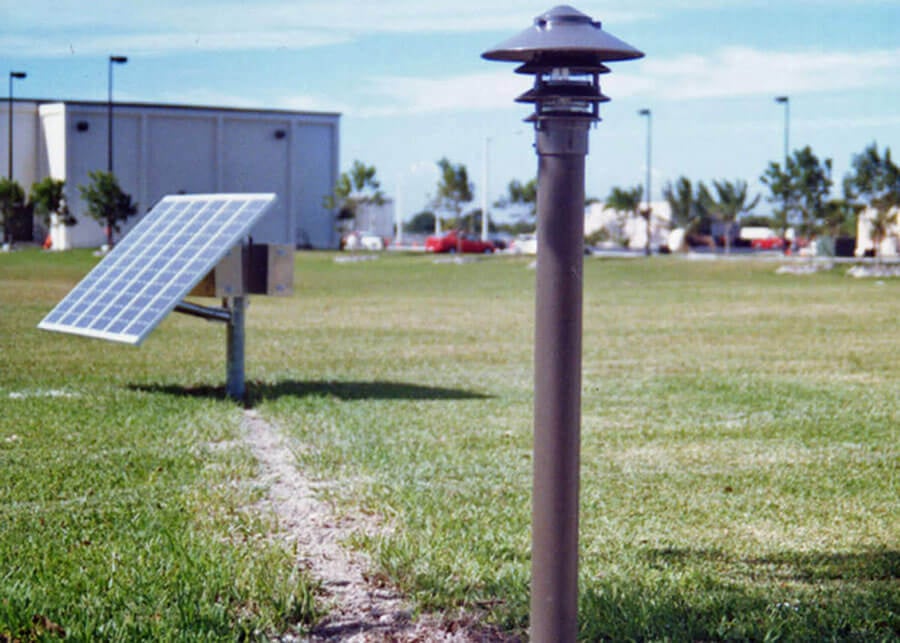 Homestead ARB
Pagoda Pathway Solar Lights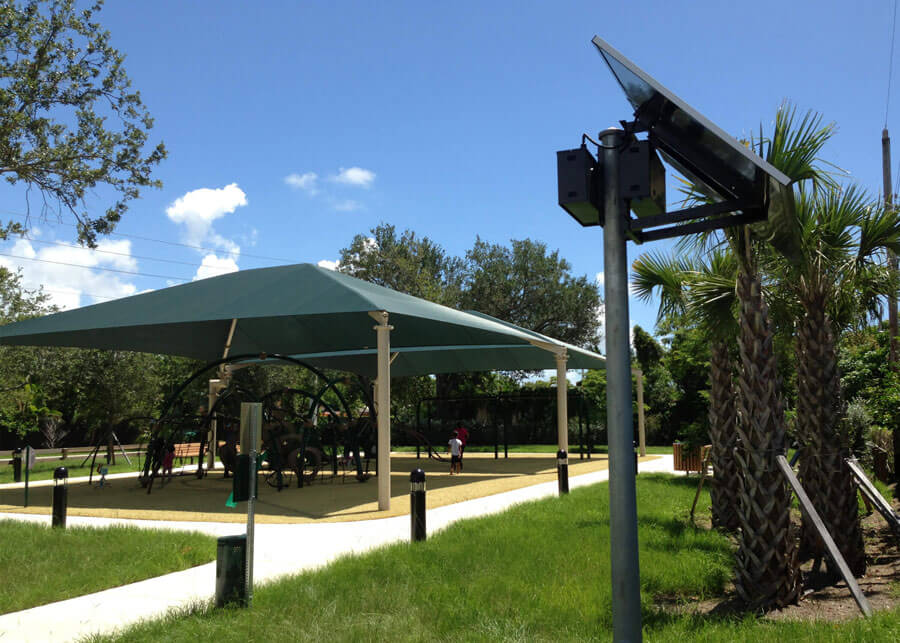 Coral Villas Park Park Playground
Solar Bollard Pathway Lighting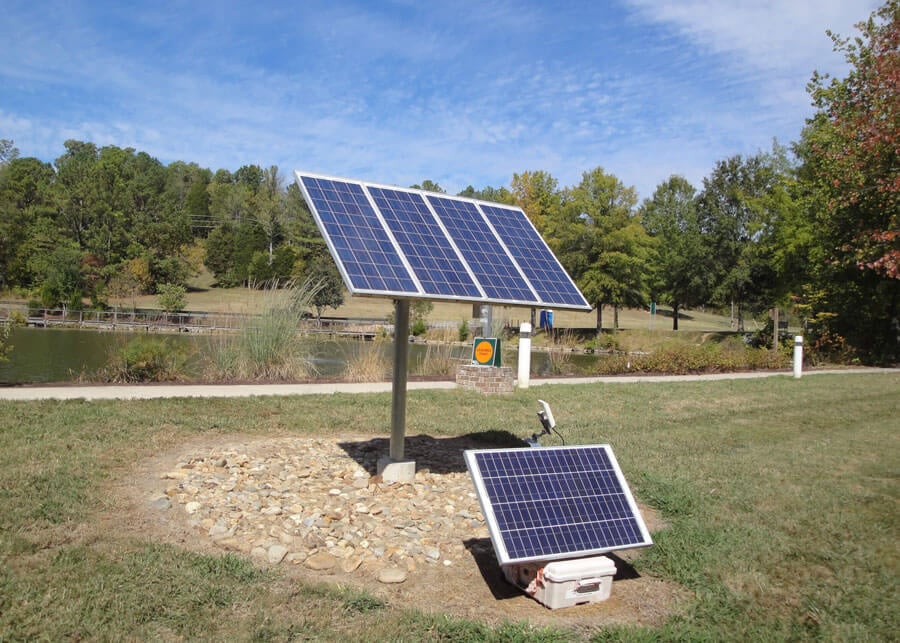 ORNL
Solar LED Bollard Walkway Light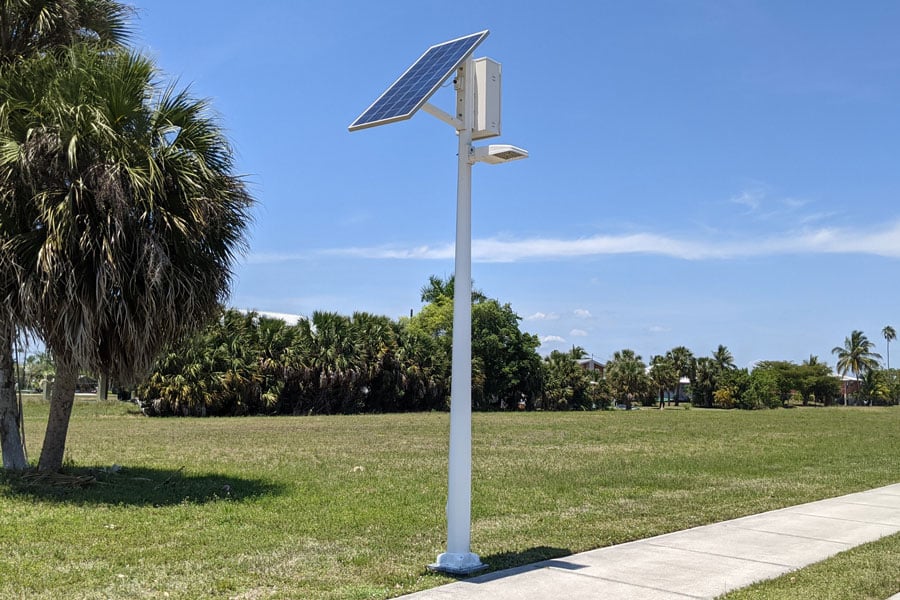 Everglades City
Solar Sidewalk Area Light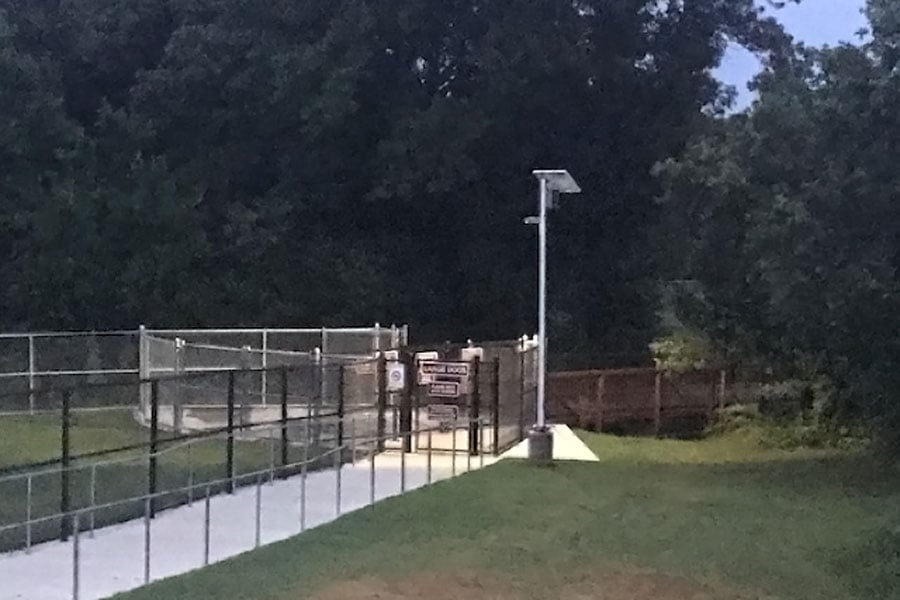 Flower Mound Dog Park
Solar LED Walkway Lighting
Highline Canal
Solar LED Bike Path Lighting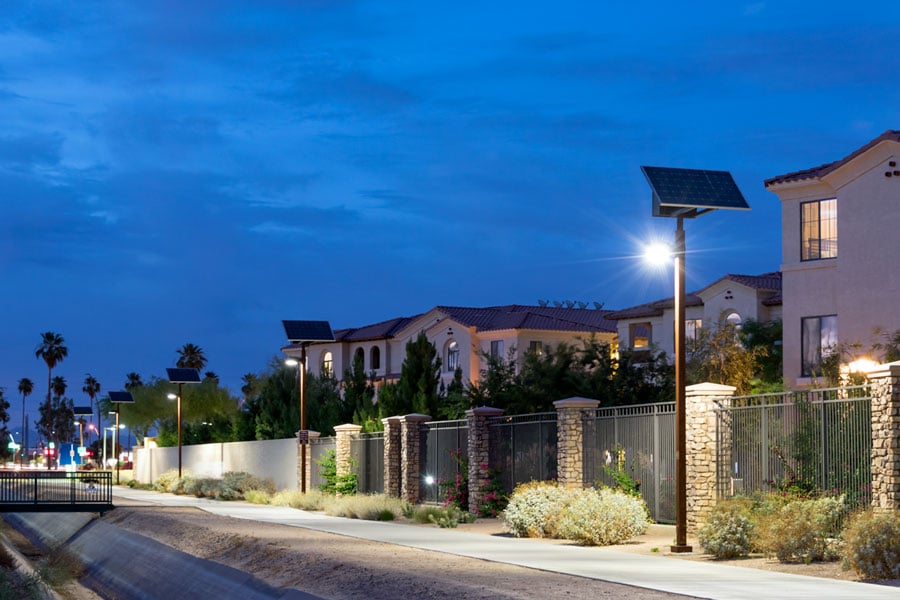 Highline Canal
Solar LED Bike Pathway
Solar Pathway Lighting
Systems
Solar Pathway Lighting
Quote
Want a quote for your next pathway, walkway, trail, bike path, etc. lighting project? Fill out the below and we will have one of our solar lighting specialists get in touch with you.
SEPCO needs the contact information you provide to us to contact you about our products and services. You may unsubscribe from these communications at any time. For information on how to unsubscribe, as well as our privacy practices and commitment to protecting your privacy, check out our Privacy Policy.
At SEPCO, we offer an array of solar-powered pathway and walkway lights that help keep your trails and walkways illuminated at night. These grid free solar pathway lights are ideal for lighting up walking areas when sufficient sunlight exposure is available. Our team can custom design the LED pathway solar lighting system and configuration you need to ensure your pathways are always lit throughout the night.
We offer commercial solar pathway and walkway lighting systems for parks, perimeters, pathways, bike paths, remote trails, and more, for an energy-efficient, zero electricity, secure lighting solution.
Solar Pathway Lights
The solar path light products we offer include a range of lighting distribution patterns and intensities to cover the size of your pathways. We offer solar powered walkway lights in various fixture styles to accommodate your design preferences.
Save Big on Electrical and Maintenance Costs
With solar pathway landscape lighting, you can significantly reduce your electrical lighting and maintenance costs. Our completely grid-free system requires no electrical wire trenching and little maintenance overtime. We can provide you with the specific layout and system configuration for your solar walkway lights that account for the local solar and weather conditions.
Efficient and Aesthetically Pleasing
Pathway solar lighting provides a highly efficient and aesthetically pleasing lighting solution. With flexible options in lighting size and shape, our solar pathway landscape lights are the ideal solution for your outdoor lighting needs.
Our solar path lighting products are made in the USA and include five years maintenance-free and a 25-year maximum warranty. They are also manufactured to meet local AASHTO ratings.
Contact Us for Solar Pathway Lights
For more information about the pathway solar lighting options we offer at SEPCO, call us today at 772.220.6615 or request a quote using our online form.
Not sure where to start?
Check out our solar lighting design guide and see what it takes to design a commercial solar lighting system
Download Our Design Guide Now