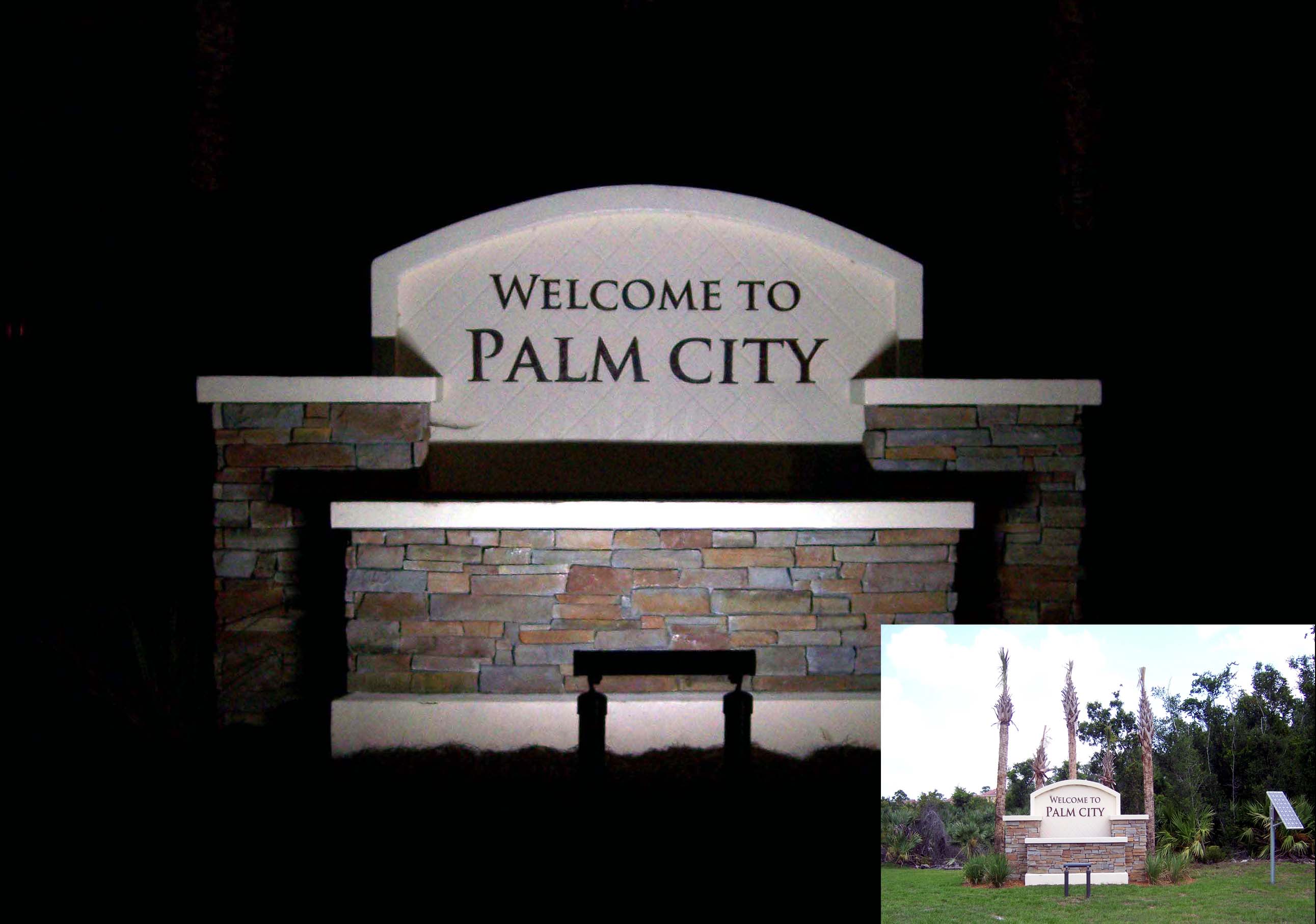 Cities and municipalities all typically have entryway signs indicating when you enter the area. These signs are not always located in areas where grid power is easily located, either in the outskirts of the city or in medians. Illuminating these signs can be difficult when grid power isn't initially brought in when the sign is placed. Solar sign lights for these areas are a great alternative to the costs of trenching in the electric for powering fixtures.
Here are some examples of cities and municipalities that have used our solar lighting systems for both internal and external illumination for their signs.
City of Crowley Solar Sign Light
The City of Crowley has two separate types of sign lighting systems. One uses a flood light to wash the sign and the other uses back lit lettering. Both are powered by a remotely located solar power assembly to provide the power to the lights.

City of Pinedale WY Internal Solar Sign
The City of Pinedale WY was looking for a way to power two decorative entrance signs that used internal LED strips. The power requirements were large in this area with very little sun; however, the custom designed solar power assemblies were able to provide enough power to illuminate them.

St. Charles Parish Sign Light
The St. Charles Parish wanted to illuminate their remote entrance sign where power was difficult to bring in. The solar powered sign lighting system was a perfect fit to get the required power out to this site. The SolarARF illuminates this sign quite well.

Solar powered sign lighting systems can easily adapt to many different applications to meet the requirements of thea area. Signs can range from smaller post signs to large monument signs and everywhere in between. Illuminating them to designed specifications is simple when using a custom solar sign lighting system.