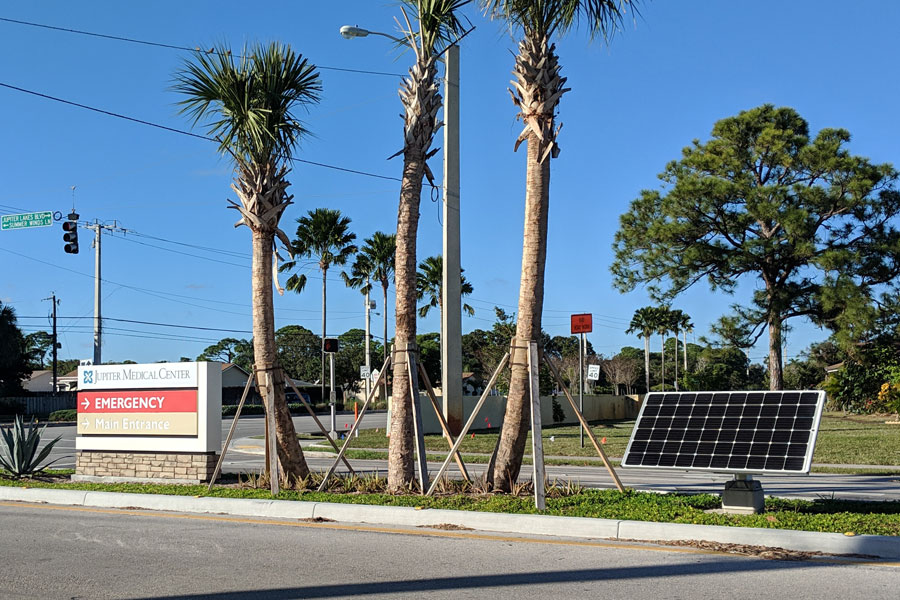 Jupiter Medical Center has been working on updating and upgrading their facility. One of these upgrades was to provide a new sign on the corner of the main roadway to direct people to the hospital and emergency room. Because the sign was located in the median, brining in traditional grid power would have increased the construction costs and road closure times. Instead, the Innerface Architectural Signage Inc, the sign manufacturer, worked closely with SEPCO to find a solar solution to power the LED modules from dusk to dawn, year-round.
The sign cabinet features 70 of the Principal Streetfighter series to fully illuminate the sign for a power requirement of 54.6 Watts. The solar provides plenty of power to illuminate just over 13 hours in the winter and provides a minimum of five nights backup. SEPCO worked with the engineers to provide a custom anchor base pole for breakaway requirements for the Town of Jupiter. Final installation was completed in December 2018, just before the holiday season.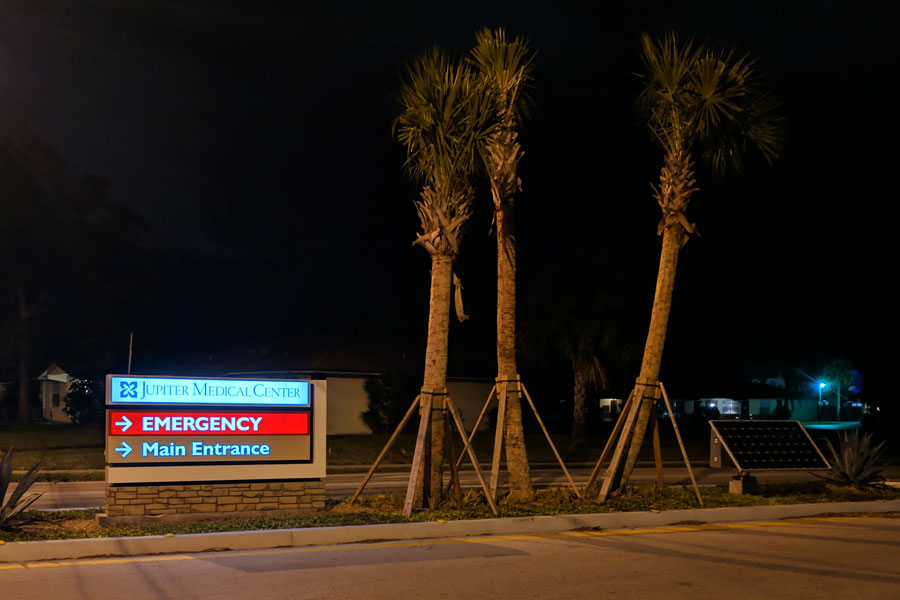 Internal signs can be difficult to power using solar. Staying under 100 Watts allows for the solar to be feasible in many situations; however, larger power requirements can be completed with lower operation requirements. A custom designed solar power solution is key to ensure that the LEDs have the needed power for illumination as per the requirements set forth by the customer. Speak with your solar specialist to determine the requirements for your next internal sign project.