Commercial LED Solar-Powered Traffic Light Systems
Solar flashers are an efficient means to provide a traffic flasher with no utility lines. They provide cost savings by eliminating the need to trench wires and the recurring cost of power bills after installation. SEPCO has installed solar flashing LED lights for many school zones, pedestrian crossings, vehicle over-height detection systems, and traffic hazard areas. Our commercial LED solar-powered traffic light systems provide security, sustainability, and better overall visibility while also increasing the safety of drivers, pedestrians, and cyclists.
Commercial LED
Solar-Powered

Traffic Light Systems
Features & Benefits
Grid-free solar lighting for warning flashers for traffic areas, school zones, pedestrian crossings, etc.

Lower costs for installation and zero electricity bills

Multiple control options for various needs

5 years maintenance-free and warranty up to 25 years

Rated to meet local AASHTO ratings

Made in the USA in Stuart, FL
Every SEPCO solar-powered warning light system comes complete with a self-maintained solar power assembly sized to run the specified flasher(s) per the customer's needs. Our team assesses flashers' power consumption and available sun provided by the geographical location of installation to design each custom commercial LED solar-powered traffic light system. The battery backup provides a minimum of five days of autonomy for extended battery life and consideration of local weather conditions.
Solar power assemblies range from 30 Watts to 550 Watts, and battery assemblies are available from 36 Amp-hours to 672-Amp hours. A complete solar flashing LED light system comes with the controller to operate the flashers per the specified operation profile set up with the solar specialist during project analysis. The solar and battery are selected to operate the load for the set period of time with plenty of backup power for times of inclement weather.
The flasher ball is a LED matrix sealed ball 12" round DOT style LED ball that comes in standard colors such as amber, red or green. The ball is either on or off and flashes at a rate of half a second on and half a second off. Wig-wag is available when using two flasher balls on a single pole.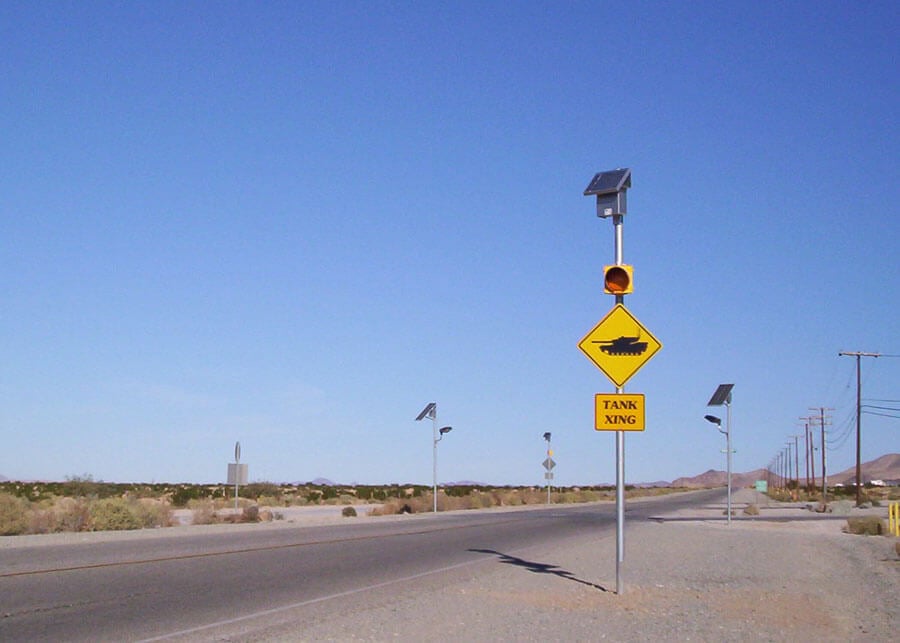 29 Palms
Tank Crossing Solar Flasher Light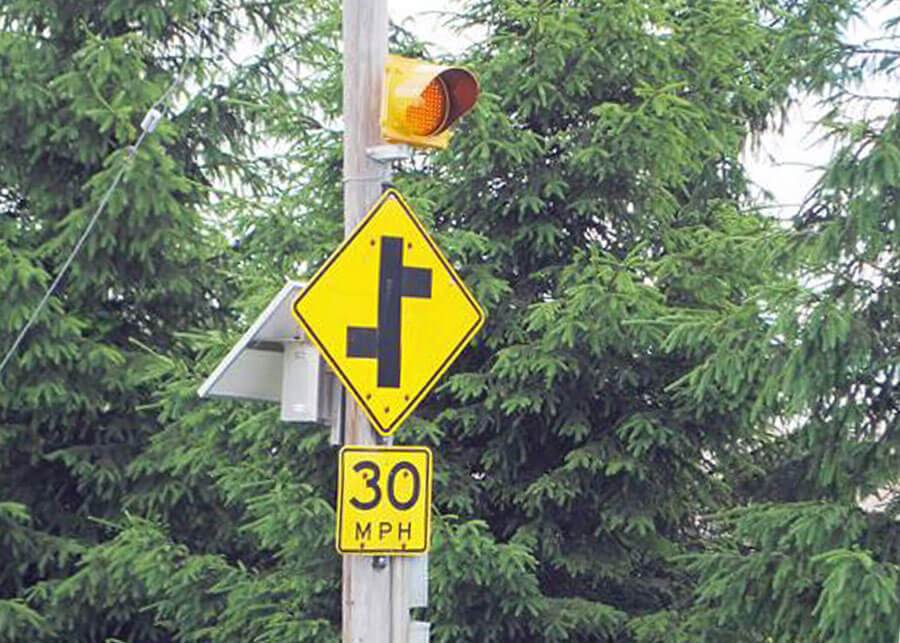 Madison County
Caution Solar Flasher Light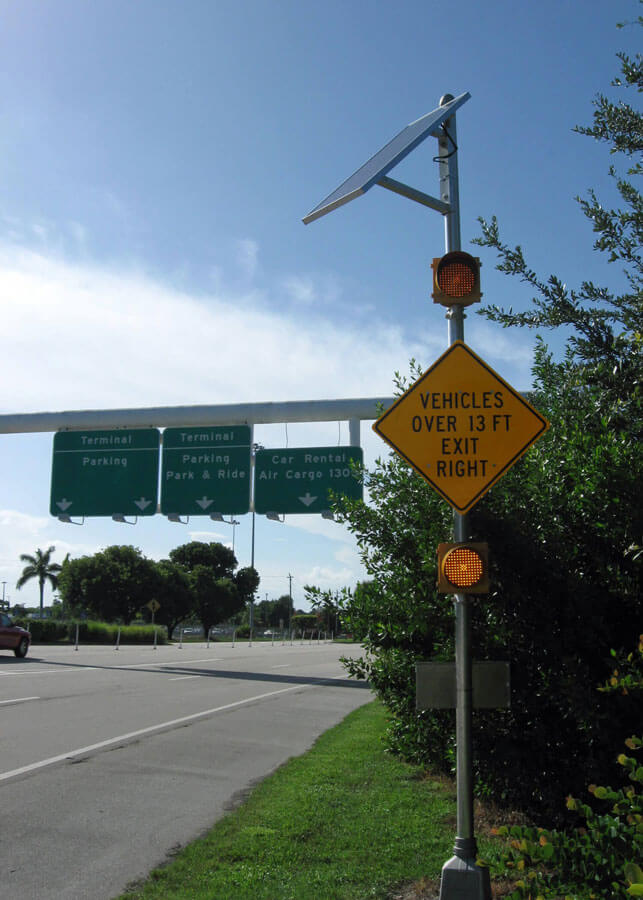 Palm Beach International
Solar Traffic Flasher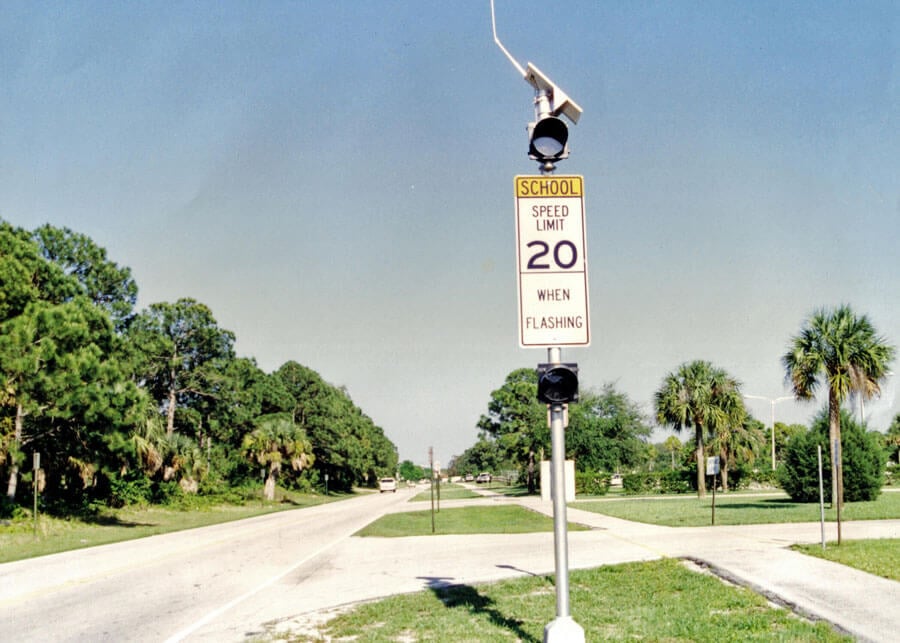 Port St Lucie FL
Solar School Zone Flasher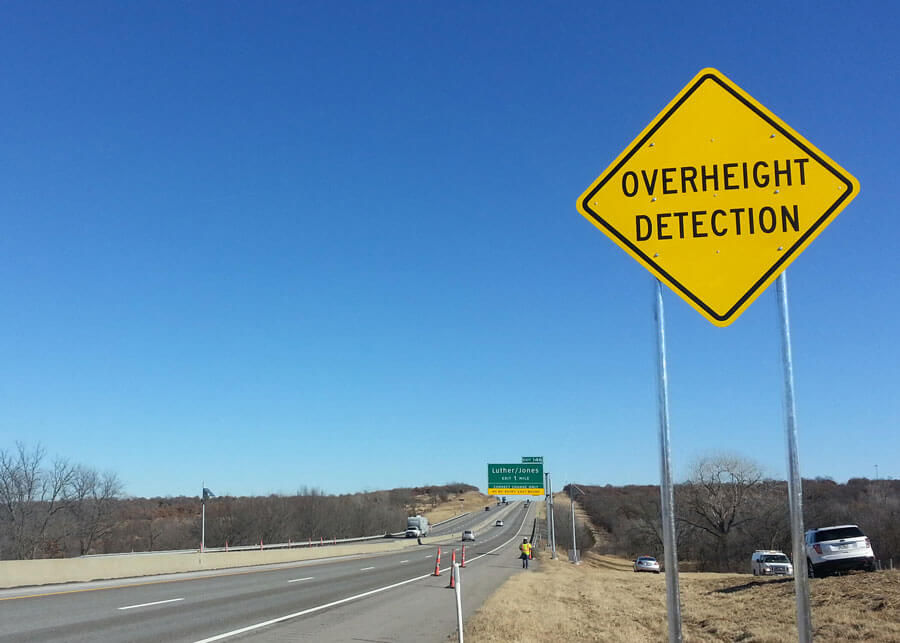 Vehicle Overheight Detection
Solar Warning Flasher Light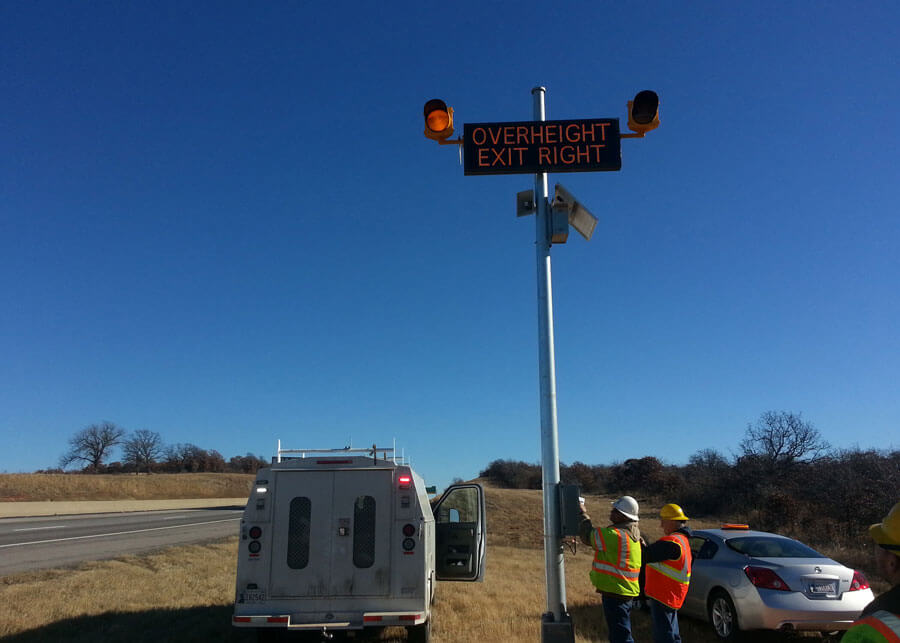 Vehicle Overheight Detection
Solar Warning Flasher Lights
Want a quote for your next warning flasher project? Fill out the below and we will have one of our solar lighting specialists get in touch with you.
SEPCO needs the contact information you provide to us to contact you about our products and services. You may unsubscribe from these communications at any time. For information on how to unsubscribe, as well as our privacy practices and commitment to protecting your privacy, check out our Privacy Policy.
Not sure where to start?
Check out our solar lighting design guide and see what it takes to design a commercial solar lighting system
Check Out Our Design Guide