What if you could reduce your energy costs, utilize cutting edge technology, generate a significant tax reduction AND receive a tax credit all at the same time?
Federal and state tax incentives available for the purchase and use of renewable energy products can have dramatic impact to a company's bottom line and tax savings.
What is the Commercial Building Energy Efficiency Deduction?
In 2005, the Energy Policy Act of 2005 established a new tax deduction for expenses incurred for energy-efficient commercial building property. In summary, commercial buildings can qualify for up to $1.80psf additional deduction for expenditures made on qualifying energy-efficient commercial buildings.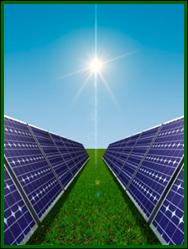 How do I determine if my building will qualify?
An energy-efficient commercial building property is defined as property that is (1) installed on or in any building located in the US (within the scope of ASHRA Standard 90.1-2001) except for low-rise residential buildings; (2) installed as part of the interior lighting, HVAC or building envelope, and; (3) certified as being installed as part of a plan to reduce the total annual energy and power costs of the building by 50% or more when compared to a reference building.
How Does Renewable Energy Fit into this Tax Incentive?
Congress intentionally wrote this tax incentive to be fuel neutral rather than give preference to a specific type of fuel. So, while expenditures for any new equipment that helps reduce energy costs will qualify, certain renewable energy products will both qualify for this deduction and qualify for a tax credit as well. Expenditures for geo-thermal, solar, and small wind energy that are part of an overall plan to reduce energy costs can be included as part of the qualified costs (under Section 179D). Assuming the building meets the qualifying standards, the expenditures for renewable energy equipment should be included in the calculation for the deduction under Section 179D and the tax credit under Section 48 of the US Tax Code.
What if I don't meet the 50% test? Can I still qualify for a portion of the deduction?
Yes, the deduction is broken down into three components, interior lighting, HVAC and building envelope. If you meet only one component of the formula, you can receive $0.60 psf deduction (up to the amount spent); if you meet two components, you can receive $1.20 psf deduction (again, up to the amount spent).
Are there other deductions available to commercial buildings for renewable energy sources?
Yes, the Energy Investment Tax Credits have been extended through January 1, 2017. This 30% credit applies to solar energy and fuel cells properties as well as qualified small wind energy property. There is also a new 10% investment tax credit for combined heat and power systems and geothermal heat pumps.
Where Can I Find More Information on These Incentives?
The links below will provide you with additional information related to the incentives listed above.
Dept of Energy Buildings Technologies Program
Internal Revenue Code-Section 179D Energy Efficient Commercial Buildings Deduction
IRS Notice 2006-52 – Deduction for Energy Efficient Commercial Buildings
Solar Electric Power Company- Great resource for information on solar energy commercial products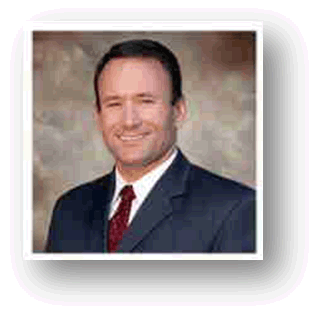 Randy Eickhoff, CPA is President of Acena Consulting. With more than 20 years of tax and consulting experience, Randy focused on helping companies successfully document and secure tax incentives throughout the US. He has been a long-time speaker nationally as well as conducted numerous training sessions on R&D tax credits and other US tax incentives. Randy can be reached at www.acenaconsulting.com or via email at andy.eickhoff@acenaconsulting.com