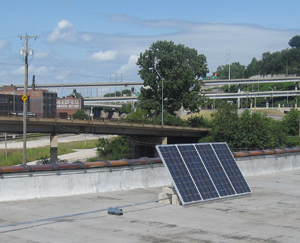 Saving money on your energy bills is a priority that you can keep. Consumers are still learning about all of the great aspects of solar power, but you can jump into the savings today. Your choice of the components for your
solar power system
will determine how effective your system will be. There are several things you should look for when you're buying a solar power system. Don't choose components that will take forever to pay off your investment. After all, solar power is an initial investment. You want to select the right solar panels, inverter, and mounting system.



Solar Panels
The panels that collect energy from the sun are the most important part of the system. When you research prices online, you'll find that many inexpensive brands exist. Solar panels are not tools that you want to buy online. Check for the local retailers in Australia and contact their offices for price quotes. You can ask about the different types of solar panels they offer and the benefits of each.
You want to make sure that the solar panels have a positive power tolerance. Some solar panels lose more power over the long haul than others do. You can prevent losing money by having high-quality panels installed from the very beginning of your solar power investments.
Inverter
The inverted is the device that collects the power from the panels and converts it into usable electricity in your home. You might even be able to track how much power your panels have produced in order to compare your savings to traditional electricity. Some inverters can even connect to the internet. Investing in a quality inverter is the key to a successful solar power investment because it will be the first part to fail.
Inverters are sold at a wide range of prices, but spend the extra money on a better one if you can. A failing inverter will cause your solar power system to work improperly and it can go unnoticed for a while. The installation company could come and replace it, but that could cost you more money than an original, high-quality inverter installation.
Mounting System
You'll need to attach the solar panels to your roof with a mounting system. A quality solar panel must be kept in place with sturdy mounting systems. Depending on the type of roof you have, your system could be installed different ways. The efficiency of your solar panel is likely determined by the effectiveness of your mountain system. Some systems help the panels more than others. Shop around at several companies before choosing a complete solar power system to figure out the best prices and products for your home.
About the Author: Faith Fernandez writes on behalf of
Solar Market
. A fully independent advice site for anyone looking to make the move to cleaner, greener, solar energy.