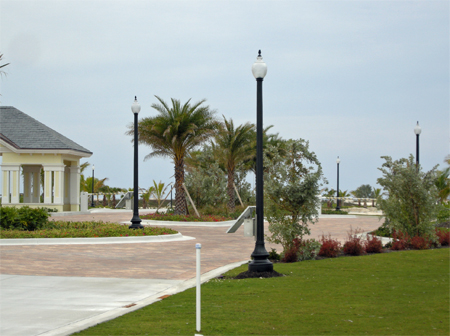 With the rise in energy costs, street lighting can be difficult for many areas. Ginn sur Mer has taken steps to minimize energy costs and reduce energy consumption by installing decorative solar powered street light systems. Since the units are self-contained, installation is cheaper and easier than with standard electrical lights.
Since Ginn sur Mer is located in Grand Bahamas, a hurricane riddled area; lighting is one of the main concerns when power goes down for safety and security. Since the solar street lights provide battery storage for up to five days of light, lack of power is not an issue for these lights. If a hurricane does shut down the power,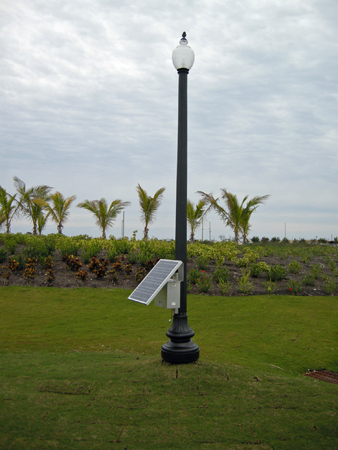 the solar panels will still charge the battery and provide lighting, no matter how long the island is without power.
The street lights installed at Ginn sur Mer are a decorative acorn style light. These lights are powered from dusk to dawn year around. The solar panels are all on the bottom of the pole with the acorn light fixture on top. This provides a more decorative and architectural installation and lowers the wind resistance drastically on the pole. Once completed, the area will be completely lit by these solar powered acorn street lights and will add safety and lower costs of residences and visitors.