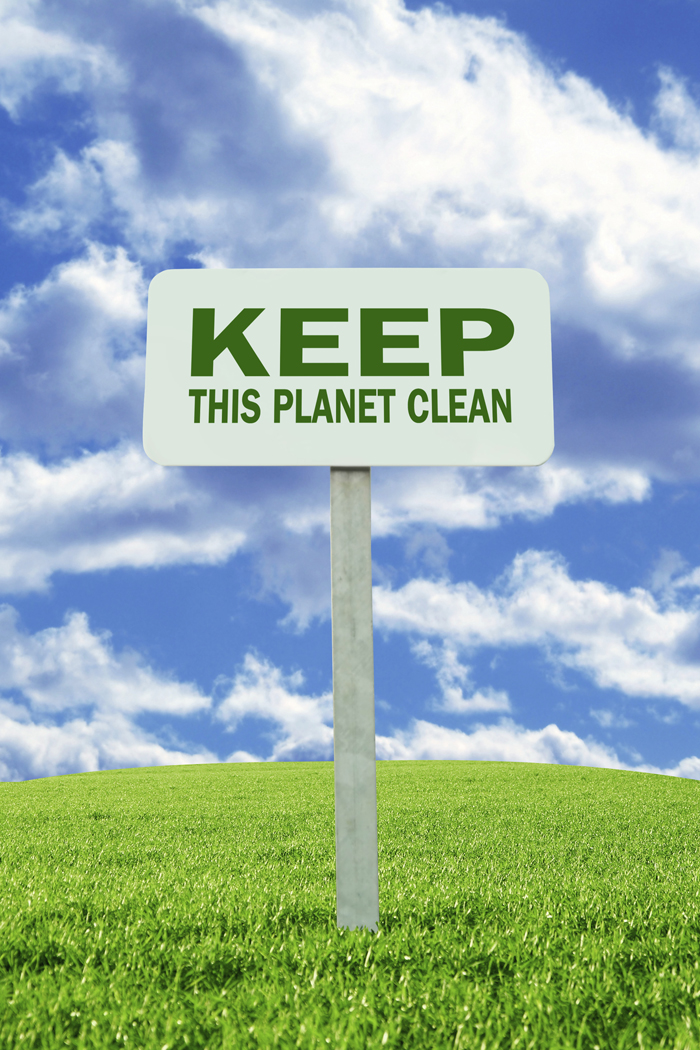 Turning eco-savvy is the catchphrase these days. You can do it too! After all, it is real easy to adopt green living ways and it doesn't cost a dime. As a matter of fact, you might just end up saving money. In times when prices are shooting up and resources are scarce, everyone can make a positive change by going green. Here are a few simple things you can do if you also want to take on a greener lifestyle.
1. Recycle and reuse
The supply of many material like plastic and metals is limited. So, try to reuse and recycle as much as possible. Keep track of recycling centers and pick up services to which you can make a donation. Make use of recycling bins set up in your locality or office. One can easily reuse cloth, paper and glass items around the house. Buy recycled paper, bricks, plastics or reclaimed wood.
2. Buy eco friendly supplies
Ditch plastic and stack green tagged products at home such as bamboo mats, cloth table covers and stone crockery. Furnish your house with eco-chic goods like bamboo flooring, reclaimed wood furniture, stone islands and cloth drapes. Even insulation installed in your house can be eco friendly. Munch on organic and fair trade certified foods. Use plant based cleaners or baking soda and vinegar to scour things up in your house. Plant trees wherever you can, be it indoors or outside your home.
3. Generate less trash
Garbage thrown out of homes is bunging up landfills and polluting the environment. Recycle or reuse trash by making new objects or turning it into compost. Avoid throwing out non-biodegradables like plastics or chemical wastes like batteries and electronic chips. A good way to create less trash is to buy things that you can use for longer. Opt for recyclable batteries, sturdier furniture and durable appliances.
4. Save energy
Do not leave appliances running when you do not need them and use electronic gadgets only when required. Reduce dependence on the lights by using candles or oil lamps wherever possible and replace incandescent bulbs with florescent ones. Use cold water while doing laundry and leave your clothes to air dry. Buy locally manufactured goods as less energy is expended to transport them. Switch off the air conditioners and open the windows to cool down your house. During the winters, layer yourself with warm clothes instead of turning up the heater. Go for energy efficient appliances and if possible switch to renewable sources of power like solar or wind energy.
5. Conserve resources
The fresh water reserves in the world are depleting fast, so try to minimize use of water. Do not leave any taps running and get all leaky spouts around the house fixed. A lot of water pours out while showering, so opt for a tub or bucket while having a bath. Try biking, walking, public transport or carpooling instead of your gas guzzling car. You can also drive a green vehicle. Minimize use of paper to save another tree from being felled.
Resources like energy, metals and paper are diminishing rapidly and most products up for sale are doused with harmful chemicals or pollutants. Do your bit to fight this crisis by conserving wherever you can and buying all-natural merchandise. In fact, doing up your home the green way can also increase its resale value.
About the author: Rubela is a blogger by profession. She loves writing on Green Living, Technology and luxury. Beside this she's fond of books. Recently an article on Women's health attracted her attention. These days she is busy in writing an article on Games for toddlers.