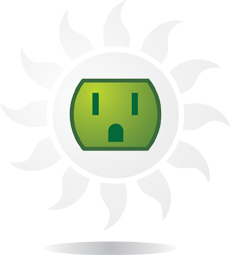 Going solar seems to scare many homeowners, because they think it is complex and costly. They want to have it done without having to make a large investment. This post will talk about how to go solar without spending a lot or doing a lot. The focus will be on three pieces of solar equipment you could start out with.
1. Solar-Powered Attic Fans
The verdict is not in on just how much this will help you save, but if you decide to go for it, here are a few things your should know.
* Price - This will cost you anywhere between $300 to $700.
* Function/Installation - These fans are used to help keep attics ventilated as well as keep them cooler. Large attics may require the use of more than one fan to achieve the cooling effect. A direct-current motor will require a 20 - 30 watt solar panel to power it (National Association of Home Builders). These attic fans should be installed with intake vents in areas where they will receive direct sunlight. The intake vents are usually mounted close to the ridge of the roof. Take the necessary sealing measures to prevent any problems with moisture or backdrafting. Experts indicate that the best results come when proper insulation is added along with the installation of the solar attic fan.
2. Tubular Skylights/Solar Tubes/Tubular Daylighting Devices
These lights are ideal for lighting small spaces and can be found in 10 - 12 inch diameter models.
* Price: $150 to more than $600
* Function/Installation - Sunlight passes through a mounted light collector on the roof. The sunlight passes through a reflective tube then on to a diffuser lens that is attached to the ceiling. Installation is easy, but may be a bit of a challenge if the roofing is metal or tile. You may have to seek professional help if that is the case. Install lights in areas that get several hours of direct sunlight everyday. No additional framing is required.
3. Solar Outdoor Lights
Solar outdoor lights are not only effective, but also add to the appeal of your garden or walkway at night. They are an inexpensive means of lighting up areas on the outside. They offer security, as they can be used to light up driveways and areas around the house.
* Price - Regular solar outdoor lights can cost as little as $10 apiece, while accent lights (hanging lanterns and post lights) can cost less than $100 each. You can purchase a solar floodlight kit for approximately $20.
Function/Installation - Installation is easy, but it's best to have your landscape plan done first, so you know exactly how you want your lights to be laid out. Before making the final decision and purchasing the lights, ensure they will provide the level of illumination you desire. You can use solar landscape lights or solar floodlights, or you can combine both to give you the desired lighting effect.
Going Solar does not have to cost the hefty sums that are customarily quoted. Assess your home to identify any particular area where you would like to use solar energy, and then try to find a suitable solar solution.
Sean Derrick has gone solar for over 6 years and has never looked back. He enjoys sharing his tips and insights on various saving energy blogs. Over 10 electricity providers information can be found on www.ElectricityTexas.net, visit the website to find out more.