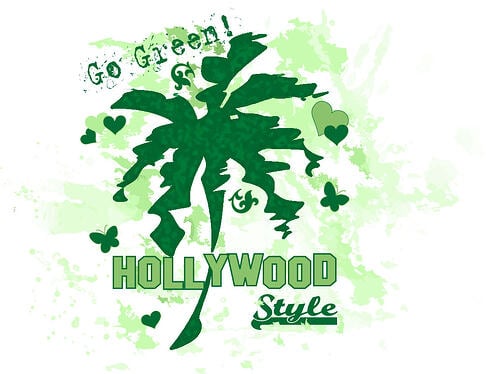 As we all know, the list is endless on the number of celebrities that are helping the world by going green and creating companies, awareness, and causes to help others do their part in improving the environment. This is a list of just 10 of those that come to mind.
1. Cate Blanchett is a top solar celebrity not only because her home is completely powered by solar, but she also helped get solar panels installed at the Sydney Theatre Company to help reduce power consumption. The Sydney Theatre Company also utilizes a rainwater collection system to reduce water usage.
2. Daryl Hannah is another great solar celebrity. She owns a bio-fueled car, has a home that is entirely off the grid, and is a great activist on anything to do with conservation and sustainability. She now has her website where she posts videos and news updates on things going on around the world.
3. Edward Norton not only has his home powered by solar, but also helps less privileged families do the same. Norton established a non-profit called BP Solar Neighbors. Every celebrity that joins the program by purchasing a BP Solar Home, BP will donate a solar system to a low income family inCalifornia. Hopefully other companies will follow Norton's example and establish similar programs in other areas of the nation and world.
4. Woody Harrelson is not only famous for all his Academy Award winning movies, but he also lives in a community in Hawaii that is entirely solar powered. He also focuses on biodiesel, organic farming, protecting animals and the redwoods, and just about anything else that has to do with going green.
5. Willie Nelson is a long time advocate for family farmers and is the president of Farm Aid. Nelson is trying to promote buying goods from local farmers and allowing the families to keep and live off the land that they have been working for generations. He also runs his four tour buses on biodiesel along with his own personal vehicles and is the founder of Willie Nelson Biodiesel Company.
6. Brad Pitt is the co-creator of a design competition to build environmentally friendly homes to help rebuild New Orleans after the tragedies that occurred with the onset of Hurricane Katrina. He also narrates the E² series to build awareness on environmental issues worldwide while building environmental conscious. He has also been part of the BP Solar Neighbors program as well as a long list of other environmental and humanitarian programs.
7. Leonardo DiCaprio narrates Global Warming and Water Planet, wrote and produced The 11th Hour, and drives a prius. He also founded The Leonardo DiCaprio Foundation that works to create a sustainable future.
8. Jane Goodall is one of the world's most known environmental activists there are and is a renowned primatologist. The Jane Goodall Institute is global nonprofit that empowers people to make a difference for all living things. Not only does she fight for the rights of primates, but the earth as a whole.
9. Robert Redford created The Green channel on the Sundance network to showcase original series and documentaries on living green. Duke University also awarded him The Duke LEAF Award to honor his work to create environmental awareness by being a congressional lobbyist, advocating for renewable energy, and helping with the preservation of the Arctic National Wildlife Refuge.
10. Josh Hartnett, Orlando Bloom, Maroon 5, Kt Tunstall, Pink, Leonardo DiCaprio and many more have come together to work on the project Global Cool. This organization provides information for people to think and live differently, with being green top priority.
Do your part, leave a comment below and let me know about any other green celebrities or activists that we missed. I'd love to do a follow up article and get all the names out there.
Img Ref: Zoom Kitty Zoom Designs™ - Fashion Design Studio - Cruelty-free and Eco Friendly Fashion Designer