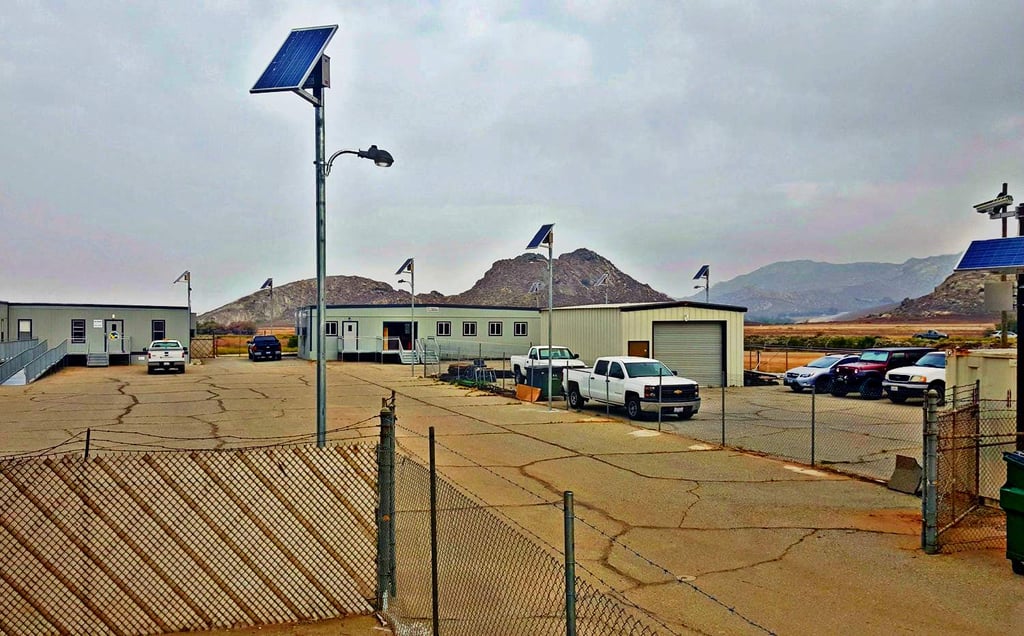 Solar powered area lights provide light for so many different applications. Some are for security that is on motion; some are marker lights along a pathway; some even are used for areas that are darker and prone to issues. With different options available, and customizable features, solar powered area light can be used for multiple applications.
Areas that require additional security typically use flood lights or overhead lights. These are either off or can set to a lower wattage until they are motion activated. When motion is detected, the lights come on at full. This is great in applications where there is little to no movement at night, but the added security is required.
Marker lights along a pathway are also great. These lights do not always provide even illumination across an area, rather a light to show you where the pathway is placed. This is good for trails and sidewalks around an area. Even illumination can be provided; however, with the addition of more lights along the pathway.
Lights used for playgrounds and pavilion areas are also a great way to ensure safety and security to an area. A lot of parks and playgrounds close around dusk; however, people still packing up or who still use the parks, like neighborhood parks, or ones open later, require lighting at night until the park is vacant. These lights can be set to operate at full intensity until a certain time, and then use adaptive lighting for the remainder of the night to provide additional safety for law enforcement.
Boat ramps and docks are another great application for solar area lighting. These areas are typically illuminated after dusk for a few hours and then very early in the morning as most boaters are out in the early morning times. These lights can also use motion so that any boaters that are coming in the middle of the night will have light, or they can just operate dusk to dawn for southern coastal areas where boaters are more active.
Construction and temporary work sites are the last application to touch on. A lot of construction areas do not have access to grid powered lighting until the completion of the project. Using solar powered area lighting systems will provide the light required at the beginning phases of the construction or provide lighting in work areas. Best of all, the lights can stay in the end providing the final project with lighting that costs zero in electrical bills, or they can be moved to the next construction site, reusing them on the new site.
As you can see, there are so many different applications solar powered area lights can fit into, which is one of the reason they are our favorite. They can be modified to meet most any requirement and with the added value of installation anywhere, especially in areas where there is no available power.