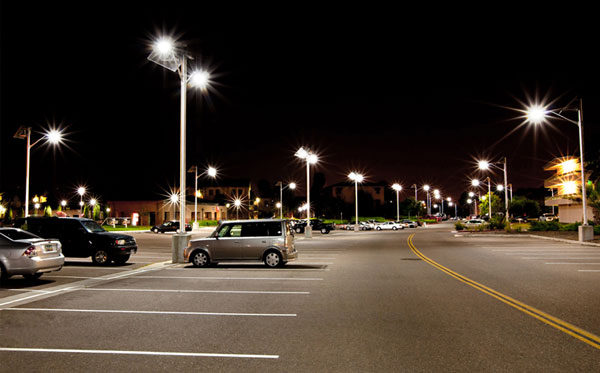 Solar lights provide security and illumination in needed areas. A lot of the time those areas area located some place power is not available. Solar lights are a great alternative and a cost effective solution. They range from small one LED fixtures that run along a home's driveway to powerful street and flood lights that can illuminate a 150' area. No matter what the application, if power is unavailable or cost prohibitive, solar is definitely the way to go.
There are many benefits to choosing solar lighting systems over traditional grid lighting. It is a green alternative to traditional lighting using no power at all from the grid. It is low cost, sometimes much lower than trenching grid power to the location the lights are required. The systems are practically maintenance free, especially since the use of LED fixtures has become more popular with a 20+ year lifespan on LED lights. Finally, there are no electrical power bills associated with utilizing solar.
With solar lighting, there is no reason to extend the power grid or use underground wiring, lowering installation costs. Solar is also low voltage which makes it much safer for installation and maintenance. Finally, solar lighting is renewable and promotes sustainability; it does not require anything but the sun to operate.
Next time you are looking to light up an area, whether it is your back yard or a large parking lot, look into solar lighting as your first option and make an impact on both the environment and the area you are lighting. What other alternatives do you like for your lighting needs? Let us know, we'd love to hear your thoughts.