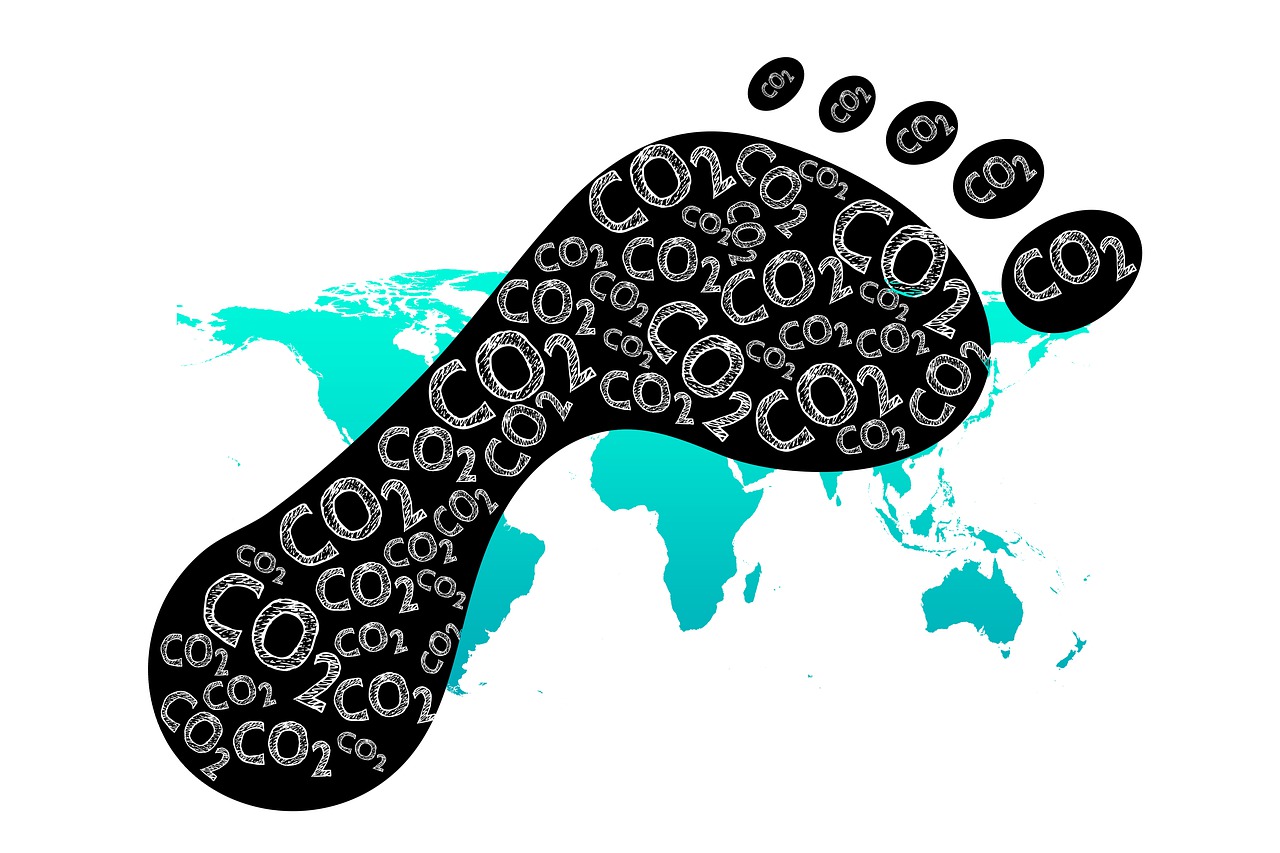 Do your bit for the environment and reduce your carbon footprint by following these six tips. You've likely heard the phrase 'carbon footprint' before, it's a buzz word many businesses have heard of but aren't exactly sure what it is. A carbon footprint is the amount of carbon dioxide that is released into the atmosphere as a result of the activities of a particular individual, business, or community.
The more CO2 released into the environment, the worse the earth's climate – the greater pollution and negative effect on the environment. The worse the climate, the faster icebergs melt, sea levels rise, greater pollution, and the worse off our futures.
However, we can act now and reduce the overall impact of climate change – just one business can make a huge difference, especially over a long period of time. There are many simple and actionable steps, both small and large businesses can take to reduce your carbon footprint – doing your bit for the environment.
Let's get into it.
1. Go paperless
A recent trend amongst large businesses is going paperless – you've likely noticed banks such as Chase, Wells Fargo, and Capital One providing this option already for statements. You can do the same; instead of printing documents out or receiving this in the post, such as bank statements, you can instead take these online. With a wide array of invoicing and billing tools available online, you could offer the same paperless billing options to your customers.
2. Working from home
Providing the option for your employees to work from home, even if it's once or twice a month, is an excellent start to reducing your business's carbon footprint. One of the most significant contributors to climate change is CO2 emission from cars; reducing our transport is an easy way to reduce our footprint. Likewise, walking to walk, cycling, or using public transport is also a great way to reduce this. As a bonus, many employees see working from home as a significant boost to morale. Business Insider reports that employees that work from home are 22% more likely to be happy in their job.
3. Company cycling program
Many companies now offer a cycle to work program. These provide employees with a sum of money to purchase a bicycle, allowing them the option to cycle to work – increase physical activity and reduce CO2 emissions. In fact, your business may even be eligible for a grant from the government to contribute a great deal towards this.
4. Recycle properly!
Recycling is slowly, but finally becoming mainstream – the majority of businesses are now recycling properly. However, you can now recycle more than traditional paper, cardboard, and glass. You can also recycle electrical products such as mobile phones, computer screens, and tablets. The components from these can be reused, saving energy on creating new ones entirely from scratch.
5. In-house business purchases
To further reduce your carbon footprint, you can also reduce your in-house expenditures. This ranges from using energy-saving lightbulbs to minimizing deliveries and reducing plastic use – whether ordering from a plastic-free provider or no longer packing your products using this material. Furthermore, you can also purchase energy-efficient office equipment such as printers (reduced printing), switching off lights when not in use, and reducing overall workspace to further lower both costs and your carbon footprint, a win-win undoubtedly?
6. Power your business with renewable energy
In addition to using solar panels and solar power equipment, you can switch your business to a 100% renewable energy plan. Even installing off-grid solar LED lighting systems at your facility can assist with lowering your power usage and provide a green alternative to traditional grid powered lights.
If you are in a deregulated energy market like Texas, you can shop renewable energy plans for your business or home. There are dozens of energy providers with different types of green energy plans, so finding the right one for you can be confusing. Luckily, there are aggregation sites to help you compare electricity companies and their renewable options.
About the Author: Thad Warren covers renewable energy technology and trends in the utility industry for EnergyBot. His work has been published in MarketWatch, Seeking Alpha, and the Chicago Daily Harold.