If things go as planned, a new massive solar power plant with a total capacity of 27 MW will be built on a 56-acre section of the LF Wade International Airport. The massive solar power project would also lead to as many as 200 construction jobs, most of which would be filled by locals.
The entire power plant would include 83,000 state-of-the art solar panels, which together would produce about 44.7 GWh every year – roughly the same amount of energy it takes to power 4000–5000 homes. Bermuda`s total power consumption was 651 GWh in 2010, but the island has reduced their usage since then.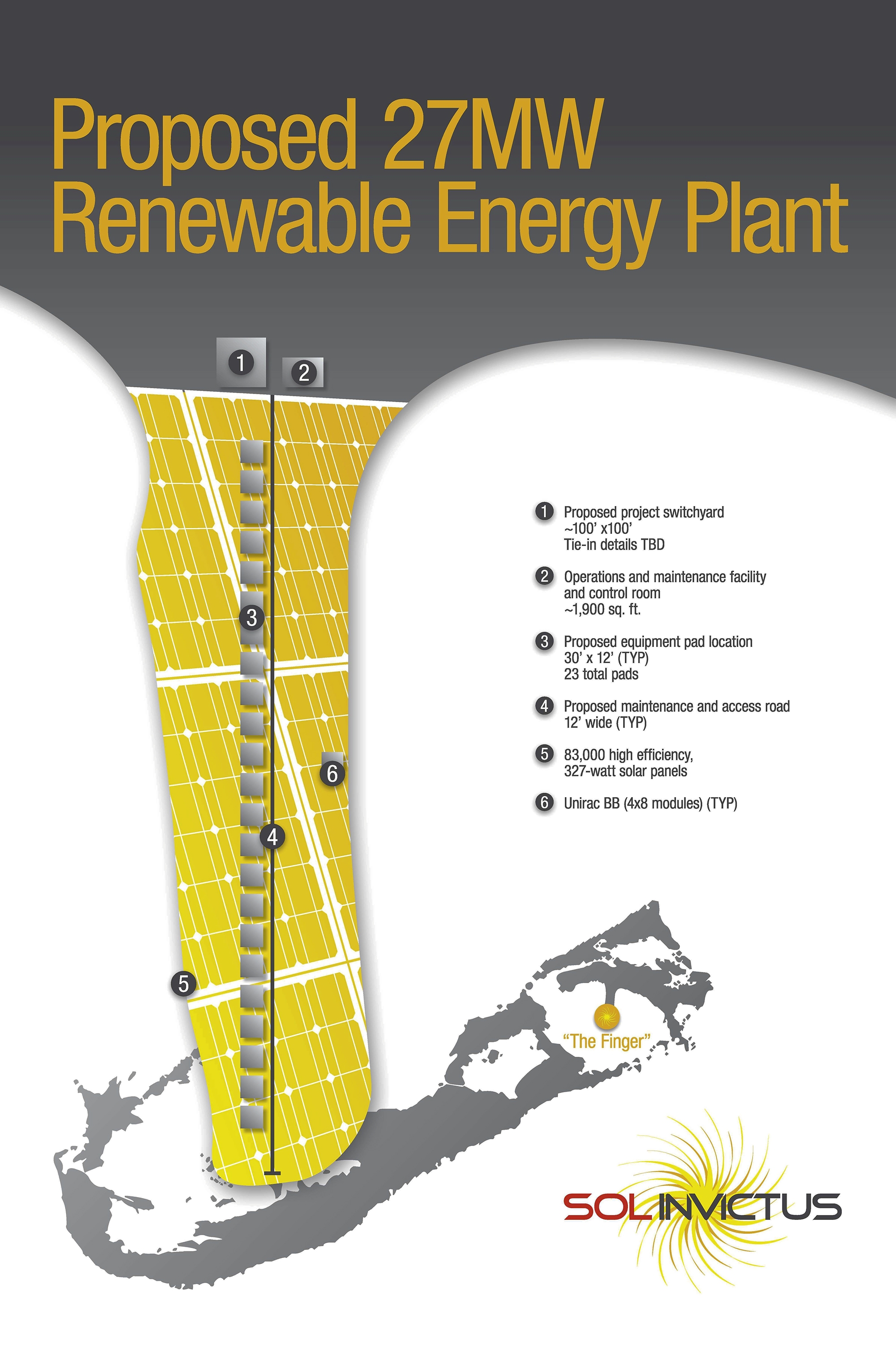 Image credit: SolInvictus.
The solar panels will be stationary without tracking, but faced south for better absorption of sunlight. What would happen in case of cloudy days? That`s where the battery bank comes in. During good and sunny days when there is an excess of power generated, some of the electricity can be stored chemically in batteries for later use. In other words, the battery keeps the power output constant. The battery bank is expected to last somewhere between seven and nine years.
"Not only will this project eliminate the need for an additional fossil fuel electricity plant to be built, but it will also be producing clean renewable energy, resulting in a positive impact on our environment" states Tim Maderios, the CEO and operations director for Sol Invictus,
The company had previously announced that they would build and install three new 14 MW diesel generators, which not exactly go under clean ways to supply energy. Fortunately, if everything goes as planned, the solar power plant would replace the need to install those diesel generators.
Estimations of costs have fallen between $200 and $300 million depending on how much land the company is granted for construction. The entire project comes with a warrant of 25 years, which guarantees a certain power output and workmanship. The solar power plant will be visible from Causeway and Tucker`s Town.
"The sunshine that falls on our shores is one of Bermuda's long-standing natural resources, and we feel that it is Bermudians who should benefit socially, economically and environmentally from this resource," Mr Madeiros said.
Author: Mathias Aarre Maehlum is an Energy and Environmental engineering student from Norway and created EnergyInformative.org a few months back to learn more on the topic of renewableenergy.