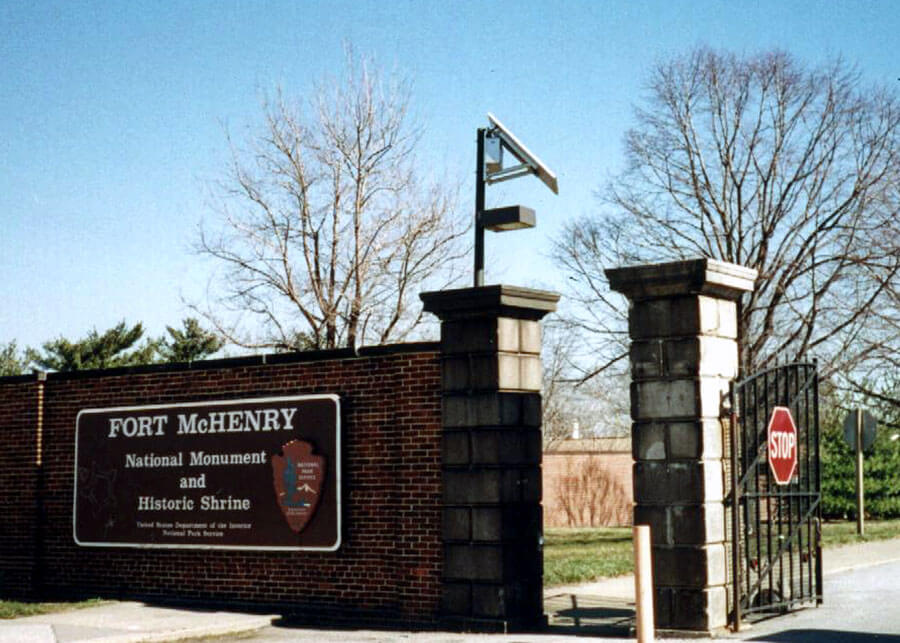 In 2001, Fort McHenry installed solar powered street and parking lot lighting for their visitor center in Baltimore, MD. These lights have provided lighting and added security for workers and visitors to the fort. They have also provided cost savings and reduced energy consumption while also allowing for conservation of this historic site.
When you go through the front entrance gate to Fort McHenry, there is a solar light just and the entrance. The small parking lot just inside to the right has a couple solar parking lot lights installed and the road straight ahead is lit by solar powered street lights. Each light works independently from one another and provides a self-sustaining source of power. At the visitor center you will find additional solar powered parking lot lights.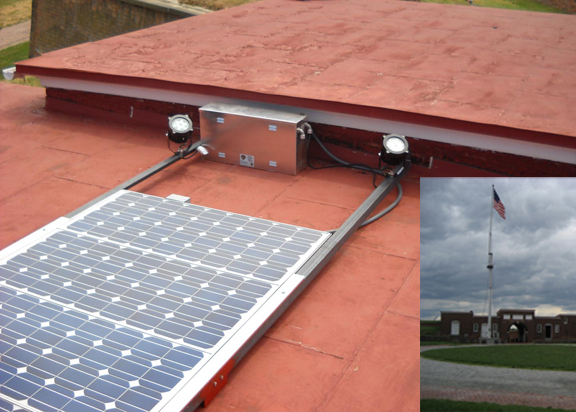 In 2009, SEPCO was honored to be chosen to light the Star Spangled Banner with our solar powered led flag lighting system. These lights also run from dusk to dawn and provide high powered lighting to this iconic piece of history. The solar panels, battery assembly, and flood fixtures are all mounted on the roof of the fort. This ensures plenty of illumination for the flag while keeping the solar out of harms way and doesn't take away from the aestetic of the fort.
Solar lights aren't the only thing that Fort McHenry uses to become more sustainable. They also use geothermal heating and cooling, solar control and materials with high recycled content in their structures. They have received LEED Silver certification and are registered with the Green Building Certification Institute. Fort McHenry has definitely moved in the right direction to become more efficient and environmentally friendly.