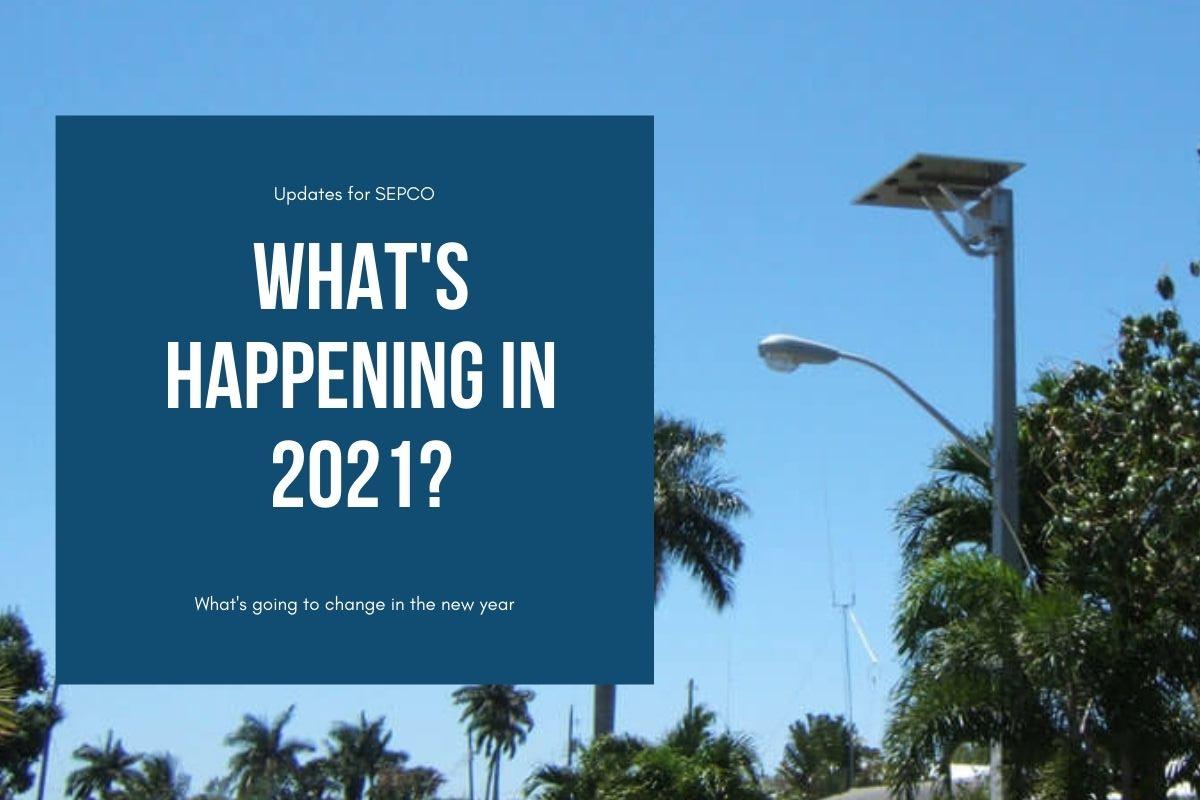 The last year has been a difficult one for people all over the world. With Covid-19 spreading to every corner of our world, killing people, businesses, and industries, many people have been affected by the pandemic on so many levels.
Here at SEPCO, we have been lucky to stay going and operational at full capacity through most of the last year with no downtime. Even the small hiccups felt through supply chains were able to get ironed out quickly, so our customers were not affected in ways many in other sectors were. It has been a lucky year for us in solar lighting.
What does this year, 2021, look like at this point? Probably a lot of the same as last year. With the rollout of the vaccine worldwide, a new normal emerging of people working at home and more cities and municipalities upgrading their infrastructures, the decrease of global pollution and CO2 emissions, there are a lot of positive changes still happening.
The solar industry, along with other renewable energy industries, have seen a boom in growth in 2020 and I think we will see this continue in 2021 and beyond. Solar LED lighting and remote off-grid power systems will also be involved in this boom and we will be working at capacity to evolve with this growth and make changes that help propel us farther forward.
SEPCO specifically will continue its work with companies across the US and around the world to ensure they have the systems they need and work with new projects to design solar lighting and power systems to meet their goals. Our solutions have been evolving as design parameters change with the increase efficacy of LEDs, the change in solar panels and the evolution of battery designs. I think you can look forward to some great announcements in the next couple months.