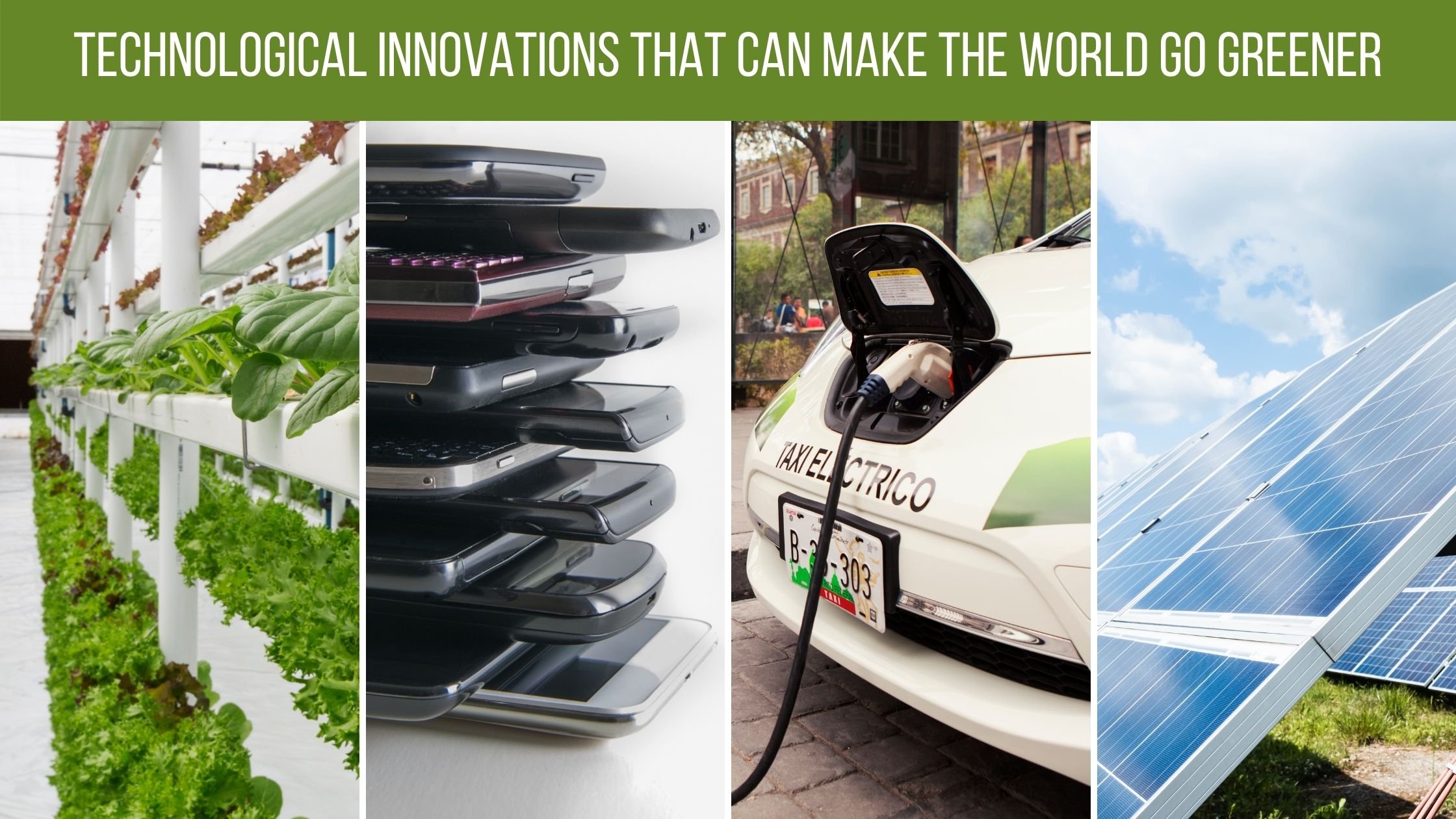 "We've not inherited the earth from our fathers; we've borrowed it from our children."
This unique quote from an old environment magazine echoes sentiments expressed by the advocates of the green world to justify sustaining and maintaining a cleaner, healthier environment.
A cleaner, healthier environment is everyone's privilege. It is also everyone's right.
Some cool technological breakthroughs behind greener world success stories include, but not limited to Sky-high Farms, 3D Printing, Solar Battery Storage Facility, Free Toxic Waste Transportation, Plastic Danger, Recycling e-Waste, and Preservation of Environment Technologies.
Green Energy awareness is changing the face of modern living through a variety of creative ways.
Sky-high Farms Technology
Kitchen gardens are catching on fast in urban centers. This fresh vegetable healthy diet idea assists families to cut down the cost of living.
Creative individual households are making the most out of it by producing enough greens for consumption in the kitchen garden.
The surplus is sold to get passive income.
The 150 x 30 feet Vertical Harvest farm pilot project in Jackson, Wyoming in the USA is a good example of producing more greens and herbs in a limited area.
Vertical Harvest farm is one of many sky-high farms gaining popularity around the world. These farms supplement traditional rural agriculture to produce greens, herbs, and tomatoes in and out of season.
In addition to producing nutritious healthy diet plants, the Sky-High Farms bio-technicians are experimenting with different plants to produce drugs and vaccines.
3D Printing Technology
You could walk into any food store, supermarket without a bag and walk out with nicely packaged items in plastic bags. That is in the past in most countries keen on reducing plastic pollution.
Thanks to 3D printing technological improvement.
This technology presents a great opportunity to recycle materials such as plastics to produce high-quality items of value. Stella McCartney is on record for developing sports clothing and shoes using seventy percent of recycled materials in the USA.
3D printing technology is also used to make affordable building materials and artificial human limbs among other items. The reason for this task is simple.
Plastic does not rot in the way organic materials do.
This makes the damping of plastic a big health risk, especially in urban centers where the demand for plastic is high.
Environment-friendly lobby groups pushed manufacturers to research recycling procedures, in order to reuse plastic in another form.
Solar Energy Battery Storage Facility
Elon Musk, the former Tesla CEO, is one of the richest persons in the world. Musk is also the most creative and influential individual with an eye for a cleaner, healthier environment.
Elon began an ambitious plan to produce "pollution-free energy," a set of batteries from solar to store electricity for homes and offices.
"Our goal here is to fundamentally change the way the world uses energy," Musk said in an interview with Bloomberg.
This plan paid off for Musk. It will do the same for you to promote green living in your area.
Free Toxic Waste Transportation
Nissan is a remarkable example of technology supporting green living in the automotive manufacturing and transport industry.
Nissan Leaf car is made out of 25% recycled material. Now, that is a milestone stone achievement in making and running cars that do not pollute the environment.
The electric bike already in use in the USA is another example of free toxic waste transportation. You could borrow a leaf from North America to make the world around you greener.
The technology used in making a Nissan Leaf is available for duplication by other car manufacturers in the industry to achieve a green goal in the world.
Recycling e-Waste Technology
Mass production of electronic equipment has led to cheap goods in the market. This move creates environmental challenges.
What do you do with the old phone upon upgrading to a smartphone? You could sell it at a throwaway price. But, no one wants outdated phones.
So, you throw it away and that is the beginning of worse things to come.
E-waste is a big challenge to make the world go greener. Production of new, better electronic equipment makes the old ones outdated.
The introduction of the smartphone in the market a decade ago threw manufacturers into a spin.
VCRs were replaced by DVD players. Blu-ray players pushed DVDs out in a short span of time. This vicious cycle of replacing one device with another is not about to end.
There is so much e-waste from this practice that comes back to haunt us, causing soil and water pollution. However, not all is gloom and doom.
One company, HP Elite has made good its promise to come up with technology to reuse e-materials to make the DragonFly Laptop. This laptop is made with 82% recycled materials.
Preservation of the Environment
The global warming message has reached communities, countries, and continents from America to Australia, Africa to Arabia.
"The vast majority of people increasingly agree that climate change is a global emergency" Time Magazine report revealed.
Your individual contribution to make the world greener might sound and seem like a drop in the ocean. Imagine the kind of world your children and grandchildren will inherit if you don't participate in making the world green?
Take Away
Greater responsibility rests with you. Get actively involved in environmental restoration and protection of the environment through five simple steps:
Acknowledge the significance of a cleaner, healthier environment.

Adjust your life inconsistency with beliefs on a clean, healthier, and better environment.

Make your environment desirable for the future generation.

Adopt methods that sustain and maintain a cleaner, healthier environment now and in the future.

Connect with local community members to drum up support for environmental restoration and protection.
Take the five steps to make the world go green with the cool technologies discussed above. Go ahead. Do it today!
About the Author: Gaurav loves writing about the importance of technology in conserving the environment and humanity. He is most interested in how we can utilize technology and renewable resources to reduce energy consumption, prevent pollution and save money at the same time.