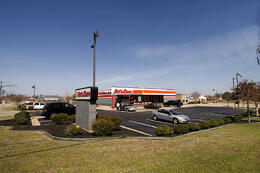 So you want to install solar lights, but you don't need them to run all night. There are many options to control your solar lights to not only peak efficiency, but also allow for specific lighting during times of need. SEPCO offers a wide range of solar lighting control electronics to do just that.
Dusk to dawn is the most popular. The light does exactly what someone would think; it comes on at dusk and turns off at dawn. This draws the most amount of power as the light must run all night, up to 15 hours in some areas. This is the best option for solar street lights and solar parking lot lights.
If the solar light only needs to run for a certain number of hours per night, there are options such as dusk for a number of hours, actual time frames with the real time clock, or for dusk for a few hours and back on just before dawn. There are also options for turning on the light only when the area is occupied through a passive infrared sensor or spring loaded switch. Best practices for this application would be for solar sign lights, solar park lights, and solar pathway lights.
Switches can be used to turn the light on and off either with a spring loaded timer, a button that when pressed turns on the light for a set time, or passive infra-red detectors. The lights that would utilize this type of configuration would include solar restroom facilities, solar bus stops, solar mailbox clusters, and solar pavillion lights.
Finally, a technology now being utilized is dimming of solar lights. An LED light can run at full power for part of the night, and then dim down when traffic is down. The solar lights can also have an option to go back to full power if a sensor is activated. This option is becoming more widely used as it lowers the needed power for a large light to run all night when the light output at midnight is probably different than at 9 pm. Dimming options are best used for solar parking lot lights, solar street lights, and solar pathway lights.
So next time you are looking into lighting, especially solar lighting, find out exactly what your needs are. We can offer a wide range of options to lower the power needs while helping you achieve a green image by installing solar lighting.