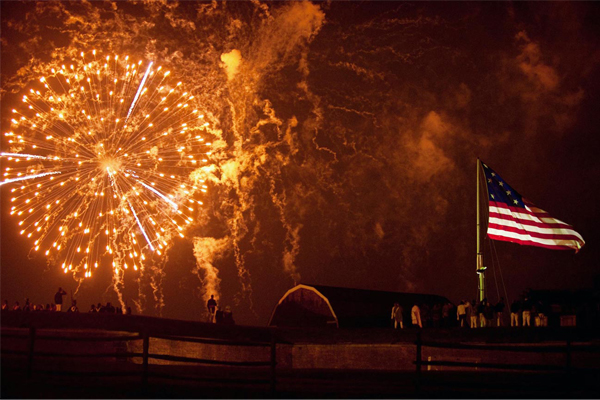 A little while back an article was published about one of our solar lighting systems being used to light The Star Spangled Banner at Fort McHenry National Park. The flag is a replica of the original that inspired Francis Scott Key to write the song that became United States National Anthem.
The new solar powered LED light replaced the inefficient lighting eliminating utility bills. In addition to this it lights the colors of the flag much better and brighter and is a great way to showcase clean renewable energy. The solar and flood lights are hidden from view to maintain the integrity of this historic site.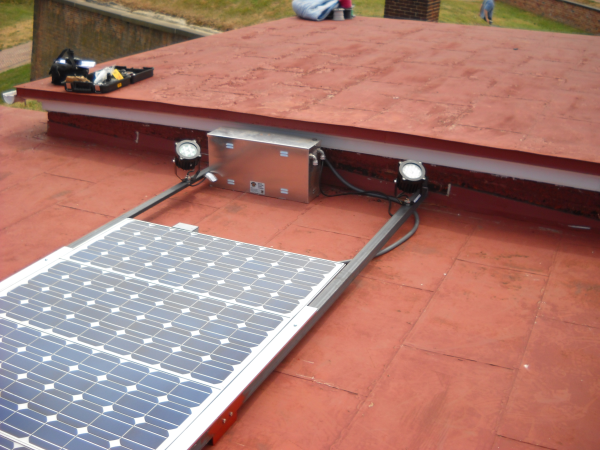 SEPCO Solar Lighting Specialist, Joe O'Grady, worked directly with Fort McHenry's Facility Maintenance Division to design a solar powered LED lighting system with the capacity to stand-up to the harsh coastal environment and provide ultra reliable power needed to illuminate this National treasure from dusk to dawn 7 days a week, 365 days a year.
"It was an incredible honor to design a solar lighting system for the Star Spangled Banner—the significance of which really hits home every time I hear the National Anthem being sung at a sporting event", O'Grady said. "Knowing that the Star Spangled Banner will be a focal point for the upcoming Bicentennial Celebration of the Battle of Baltimore in 2012 makes this solar lighting project all the more special", O'Grady added.